Rep. DeSana says Constitutional Carry is first step to rescue Michigan from overregulation
Rep. James DeSana is co-sponsoring a plan to allow Michigan to join 27 other states in providing "Constitutional Carry" protections to its citizens.
House Bills 4710-4715 would allow legal gun owners to carry a pistol in certain public places without having to secure an additional permit. It eliminates the need for everyday-carry permits that the state currently requires.
"The Constitution is meant to be the first and last word in U.S. policymaking," DeSana said. "It does not exist to be corrected or overruled by local statutes. Michigan has become one of the most regulated states in the union. All that red tape is strangling our businesses and garroting our population growth."
DeSana said he is committed to standing up for the Second Amendment rights of Michigan citizens.
"To give up on this would be to give up on our fight for common-sense legislation here in Lansing," DeSana said. "It starts here, but I'm focused on eliminating all unnecessary regulation. We need to rescue the people from this stranglehold. They deserve to have their liberty back."
Rep. DeSana and his office can be reached at 517-373-0475 or [email protected].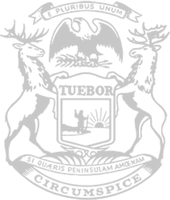 © 2009 - 2023 Michigan House Republicans. All Rights Reserved.
This site is protected by reCAPTCHA and the Google Privacy Policy and Terms of Service apply.