Rep. DeSana introduces plan to ban face mask requirements from government buildings
Rep. James DeSana (R-Carleton) has introduced a joint resolution that would amend the Michigan Constitution and remove the state's ability to require face masks be worn in certain public buildings.
"This small but essential measure is needed after what transpired here during the height of COVID-19," DeSana said. "We saw the government on all levels bulldoze personal freedoms and we'd like to make it more difficult for them to do that in the future. This simple change sets a standard we hope to protect: That no government should be able to control the very breath in our lungs."
House Joint Resolution B was referred to the House Government Operations Committee for consideration. If approved by two-thirds of the House and Senate, the measure would be placed on the ballot for voters to consider.
Rep. DeSana and his office can be reached at (517) 373-0475 and [email protected].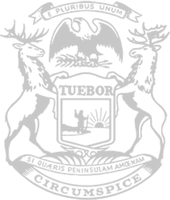 © 2009 - 2023 Michigan House Republicans. All Rights Reserved.
This site is protected by reCAPTCHA and the Google Privacy Policy and Terms of Service apply.