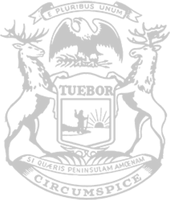 Rep. DeSana condemns Gotion battery factory as 'distraction' from road crisis
Contact: Joe Durbin, 925-725-9171
Representative introduces plan to fund local road repairs
Rep. Jim DeSana (R-Carleton) today called on Gov. Gretchen Whitmer and Lansing Democrats to shift their focus from corporate welfare to fixing local roads.
Specifically, DeSana expressed concern that local roads in dire need of repair are being ignored by the governor while she pushes for Chinese battery manufacturer Gotion to build a new facility in Michigan.
"We have a $9-billion-dollar surplus in the State of Michigan, and we also have a governor who promised voters immediate road repairs as soon as she took office," DeSana said. "We have the money. The governor claims to want to 'fix the damn roads.' So why instead is she focusing on corporate welfare projects like Gotion while our basic infrastructure remains in such woeful disrepair?"
In 2019, Whitmer unsuccessfully pushed for a 45-cent-per-gallon gas tax increase to fund roads that was wildly unpopular. Now that the state has such a massive budget surplus, DeSana questions why a significant portion of the surplus is not being earmarked for roads instead.
"Evidently, enticing the Chinese Communist Party to put down roots in Michigan ranks higher on the priority list than fixing local roadways," DeSana said.
As an alternative solution, DeSana has introduced House Bill 4315. His plan would allocate $800 million to local municipalities, counties, and cities for road repair in 2024 and beyond. However, the Democrat majority in Lansing has so far refused to bring the measure up for discussion.
"The people expect the governor to follow through on her promise to 'fix the damn roads,'" DeSana said. "I have presented a great solution, but she's too distracted by Gotion to notice."  
House Bill 4315 was introduced on March 21 and referred to the House Appropriation Committee.
#####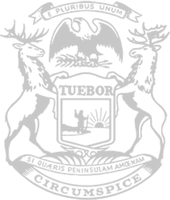 © 2009 - 2023 Michigan House Republicans. All Rights Reserved.
This site is protected by reCAPTCHA and the Google Privacy Policy and Terms of Service apply.