Rep. DeBoyer stands up for Due Process and Second Amendment rights in face of broad government overreach
State Rep. Jay DeBoyer, of Clay Township, today voted against advancing "red flag" gun bills that infringe on the rights of law-abiding citizens and endanger law enforcement.
The legislation, House Bills 4145-48 and Senate Bill 83, establish Extreme Risk Protection Orders that would give courts broad discretion to confiscate firearms if a person is accused of being a risk to themselves or other people with no right to a hearing prior to the action being imposed. 
"These bills trample on due process rights, personal liberties and the Second Amendment protections of law-abiding people throughout our state," DeBoyer said. "They do nothing to address mental health issues people are facing and other root causes of violence in our society. They merely work to confiscate their firearm and hope the problem is solved.
"These proposals create more problems than they look to solve. We can work toward better solutions and focus on enforcing laws that we already have to curb violence. This act actually creates a situation that requires you to prove your innocence."
DeBoyer also illuminated implementation issues that would arise from the legislation – putting law enforcement in extreme danger as they attempt to seize firearms.
"It's easy to put on paper that police officers need to go to a person's house and take their guns because someone is deeming them to be a threat, but there hasn't been thought into the practicality and execution of that," DeBoyer said. "We're going to be putting our brave men and women in law enforcement in situations where they are on a person's private property and trying to take someone's constitutionally protected property without probable cause. That's going to potentially create additional violence because of legislation that supposedly is working to stop it.
"I understand there is a great deal of angst regarding tragedies we have seen unfold both in Michigan and across the country. Going after law-abiding gun owners who just want to exercise their right to defend themselves and their families is not the answer. Nor is the answer taking away their process."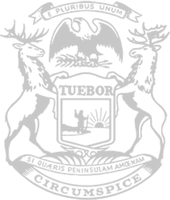 © 2009 - 2023 Michigan House Republicans. All Rights Reserved.
This site is protected by reCAPTCHA and the Google Privacy Policy and Terms of Service apply.