Rep. DeBoyer: Democrat plan discards real tax relief
State Rep. Jay DeBoyer today said an advancing Democrat plan shirks tax cuts that would provide real relief for workers, seniors and small businesses while failing to incorporate better proposals on the table.
"The $180 relief checks included in House Bill 4001 are not a lasting solution for people who are struggling to make ends meet and want to be able to keep more of what they earn," said DeBoyer, of Clay Township. "They're an extremely short-sighted stopgap that will do little to help – all while Democrats devote $500 million annually to corporations through this plan."
"As inflation continues to force people into difficult financial circumstances, we need long-lasting relief and lower taxes. That wasn't prioritized in this bill."
The relief checks could be used as a workaround to a law passed by the Republican-led Legislature in 2015 that is expected to trigger an automatic cut to the individual income tax this year. The cut – which would return an estimated $700 million annually to Michigan families as they struggle with inflation – would be triggered because general fund revenues significantly outpaced inflation year over year.
DeBoyer also underscored the plan's shortcomings as it relates to seniors and first responders who keep our communities and neighborhoods safe. A House Republican plan would have helped more seniors – including working seniors – save more money by doubling the deductions on all income for seniors 67 and older and creating new retirement income deductions for seniors ages 62 to 66. This plan was not incorporated into the advancing measure.
"This relief is critical for many people throughout southeast Michigan and our state," DeBoyer said. "It would have been nice to go through these issues in a formal committee process where the voices of people we represent could be heard and a better tax relief product could be delivered to them. This hastily arranged plan falls short in helping people combat soaring costs."
DeBoyer called on Democrat majorities to carve out practical tax exemptions for pensions for police and fire, as opposed to bundling the entire tax relief plans in one vote. The first-term legislator said the move used first responders as leverage in the vote.
"That's about as disrespectful as you can get to the courageous men and women who put their lives on the line every day they put on their uniforms," DeBoyer said. "We should put this up as a separate bill. It'd be overwhelmingly approved in this chamber. But we are faced with an all-or-nothing vote on a litany of issues that are really separate from one another – and that's not good governing."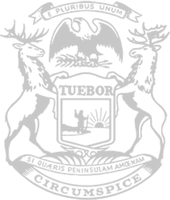 © 2009 - 2023 Michigan House Republicans. All Rights Reserved.
This site is protected by reCAPTCHA and the Google Privacy Policy and Terms of Service apply.