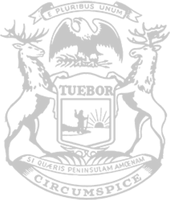 Rep. DeBoer votes against unsustainable state budget
Plan bloats state government with $81.7 billion total spending
State Rep. Nancy DeBoer (R-Holland) voted against the state budget proposal brought forth by House Democrats in majority Wednesday, which she said drains the state's multibillion-dollar surplus, creates unnecessary and unsustainable programs, and neglects the most essential needs in Michigan communities.
Legislators were asked to approve the $81.7 billion spending plan, packaged in two bills totaling 1,584 pages, with only minutes to review the specifics.
In opposing the $81.7 billion budget, the representative stated the plan will significantly and unsustainably expand the state's budget, even as Michigan's population has decreased since 2020.
"I couldn't support a plan that I know will have lasting consequences in years to come when we won't have surplus dollars in the billions," DeBoer said. "What's worse is that this irresponsible plan doesn't even include appropriations to fulfill the basic needs of communities like ours. I was hopeful local road, bridge and infrastructure improvements would be boosted under this plan – but it's seriously lacking."
Despite spending through the state's surplus, which started the year at $9 billion, the Democrats' budget distributes no additional local road and bridge funding to Michigan communities, instead picking favored areas for specific projects. Republicans earlier this year proposed a $1 billion investment in local roads, budget allotments to help local police departments recruit and retain quality officers, and a $100 million public safety grant program. Every one of these efforts was abruptly blocked.
            Wasteful spending and harmful policies in the budget, included:
Growing the size of government and adding more than 1,000 new bureaucrats, positions that will be difficult to eliminate in future years once funds are no longer available.
$500 million for future spending into the Strategic Outreach and Attraction Reserve, which pays money for large corporate projects.
Expanding the school meal program significantly to now provide free meals to every student in Michigan regardless of need – even kids from the wealthiest families.
Increasing burdensome fees and regulations on Michigan small businesses and other job providers.
Undermining key transparency requirements, which weakens reporting requirements on state employee remote work.
DeBoer also continues to speak out against state funding for Ford's electric battery plant in Marshall. The budget includes an additional $120 million for the project, bringing the total state investment in the project to $1.8 billion. The project is expected to create just 2,500 jobs, meaning each job will cost the state about $720,000 to create. Each job is expected to pay workers just $41,600.
Despite DeBoer's opposition, the budget bills were approved and advanced to the governor.
###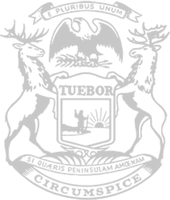 © 2009 - 2023 Michigan House Republicans. All Rights Reserved.
This site is protected by reCAPTCHA and the Google Privacy Policy and Terms of Service apply.