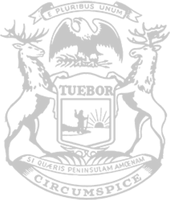 Rep. DeBoer introduces plan to fix state's broken child care system
State Rep. Nancy DeBoer has introduced legislation addressing recurring mishaps within Michigan's child care subsidy program. Issues within the system — uncovered by the Detroit Free Press — have left many parents unexpectedly and sometimes erroneously without state funds they previously received for child care.
Many of the problems within the Child Development and Care program are caused by confusion that results from having two different state departments, the Department of Education and the Department of Health and Human Services, roll out the program.
"The split department role isn't working and presents an unnecessary hurdle," DeBoer said. "It's contributing to the snafus parents are experiencing. Simplifying the process will help prevent mishaps."
To combat the issue, Rep. DeBoer's House Bill 4615 makes the DHHS the sole department responsible for issuing and managing child care subsidies and eligibility communications.
Another issue within the system was the lack of sufficient notice being given to parents and child care providers before the state pulled the plug on a child's day care stipend. DeBoer's plan further requires the department to send notice both by mail and electronically to both parents and child care providers.
If the department discontinues a family's subsidies in error, DeBoer's bill also requires that it issue restitution to the parent or child care provider within 15 days.
"These common-sense solutions will go a long way to prevent bureaucratic blunders and ensure families get the stipends they were promised," DeBoer said. "This program, funded by the federal government, helps more parents get back to work and contribute to our state's workforce, which continues to face staffing issues throughout Michigan. Their children need proper care when mom and dad are at work. That's why it's critical that Michigan properly supplies these subsidies to eligible families."
The plan was referred to the House Appropriations Committee for consideration.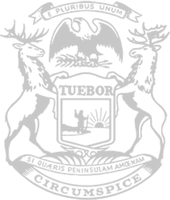 © 2009 - 2023 Michigan House Republicans. All Rights Reserved.
This site is protected by reCAPTCHA and the Google Privacy Policy and Terms of Service apply.