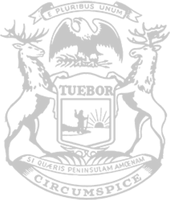 Rep. Damoose votes to fund COVID-19 resources, health care staff support
RELEASE
|
December 15, 2021
Plan addresses ongoing COVID-19 outbreaks, health care staffing shortage
State Rep. John Damoose and the Michigan House of Representatives today approved a plan to allocate resources for health care efforts related to the COVID-19 pandemic.
"People in Northern Michigan and the Eastern Upper Peninsula are still suffering from COVID-19," said Damoose, of Harbor Springs. "This plan will make sure resources like tests, treatments and vaccines are available for those who need them."
House Bill 5523 would provide $134 million for COVID-19 treatments, such as monoclonal antibodies. Funding for testing and vaccinations would be among other resources included in the bill.
HB 5523 also proposes a major investment to support recruitment, training and retention for health care workers, an issue Damoose has prioritized throughout his tenure. A $300 million program will support hospitals and other medical employers that have a demonstrated need. Additional resources will be used for health services work-based learning for high school students.
Damoose has led the effort to address the nursing shortage by introducing legislation to allow community colleges to offer bachelor's degrees in nursing.
"We need all hands on deck to treat COVID-19 patients and provide other emergency and routine care, and staffing shortages have to be reversed," Damoose said. "This funding will provide prompt aid to the health care sector. Beyond that, we also need long-term, substantive policy changes to make it easier to train health care professionals, like my plan to enable community colleges to offer bachelor's degrees in nursing."
A second bill, HB 4398, would also provide resources related to the pandemic, such as testing. Other federal relief dollars that must go to specific programs would also be allocated in the plan.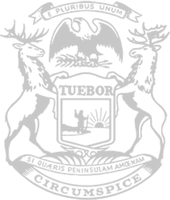 © 2009 - 2023 Michigan House Republicans. All Rights Reserved.
This site is protected by reCAPTCHA and the Google Privacy Policy and Terms of Service apply.