Rep. Damoose: UIA must not charge people for its own failures
State Rep. John Damoose today called on the Unemployment Insurance Agency (UIA) not to charge beneficiaries for the agency's errors.
"As the government forced people out of their jobs due to the pandemic, hard-working citizens turned to our unemployment system for help, but the agency's work has been riddled with errors," said Damoose, of Harbor Springs. "Now, we've learned that hundreds of thousands of applicants may have received benefits in error, and displaced workers might be forced to return money they already spent in good faith."
Reports emerged this week that as many as 648,100 recipients of Pandemic Unemployment Assistance (PUA) may have been approved for benefits in error. The UIA has sent letters to the claimants to reassess whether they met the qualifying criteria to receive PUA. It is not yet clear whether unqualified recipients will be required to refund the UIA for any benefits received in error.
"The UIA has had its share of fraud in recent months, but that is not the issue here," Damoose said. "Those who cheat the system must be prosecuted and pay for their crimes; people who applied in good faith should not be forced to pay for the UIA's mistake."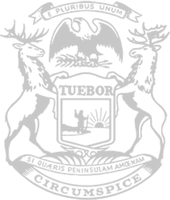 © 2009 - 2023 Michigan House Republicans. All Rights Reserved.
This site is protected by reCAPTCHA and the Google Privacy Policy and Terms of Service apply.