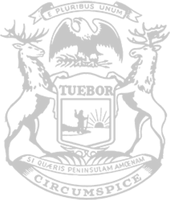 Rep. Damoose to introduce plan protecting people from unemployment agency
Following reports that the Unemployment Insurance Agency (UIA) may have issued benefits in error to genuine applicants, state Rep. John Damoose today announced a plan to protect these recipients from owing refunds.
"Through no fault of their own, diligent Michigan residents lost out on work during the pandemic and applied for unemployment assistance," said Damoose, of Harbor Springs. "But the UIA made internal mistakes with the application process, and some individuals may have received benefits erroneously. Hard-working people shouldn't have to live their lives in fear that they'll have to pay back money they already spent — because of a technical mistake by the government."
Reports emerged in recent weeks that as many as 648,100 recipients of Pandemic Unemployment Assistance (PUA) may have been approved for benefits in error. The UIA has sent letters to the claimants to reassess whether they met the qualifying criteria to receive PUA.
Damoose's House Bill 5265 would protect recipients from having to refund the UIA for benefits issued due to agency error. Current law does prohibit the UIA from recovering benefits improperly paid due to administrative or clerical errors, but Damoose's plan would expand this prohibition to include benefits resulting from any error by the UIA between March 12, 2020 and July 1, 2021. Protections against repayment would not apply to those who received benefits fraudulently.
HB 5265 will be formally read into the House of Representatives in August.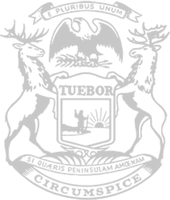 © 2009 - 2022 Michigan House Republicans. All Rights Reserved.
This site is protected by reCAPTCHA and the Google Privacy Policy and Terms of Service apply.