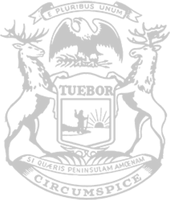 Rep. Damoose to governor, attorney general: Stop targeting Line 5
RELEASE
|
November 30, 2021
After Gov. Gretchen Whitmer dropped one federal lawsuit targeting Enbridge's Line 5 to focus on a case in the state court system, state Rep. John Damoose of Harbor Springs today called on the governor and Attorney General Dana Nessel to end all their attempts to shut down the oil and natural gas pipeline through the Straits of Mackinac:
"Dropping one lawsuit doesn't change the fact that the governor and attorney general are trying to eliminate a major source of energy for the Upper Peninsula and other areas of the state. The freezing winter weather has arrived, and Line 5 speedily and safely transports the natural resources that keep people warm at home, school and work. Our officials must stop threatening to shut down the pipeline — a disastrous proposal that would cut off fuel for our communities and increase costs for families.
"Line 5 has a track record of safety, and the ongoing tunnel project, which was approved with bipartisan support, will reinforce the pipeline and enhance protection for the Straits of Mackinac and the surrounding Great Lakes. This administration continues to ignore the energy needs of our entire state."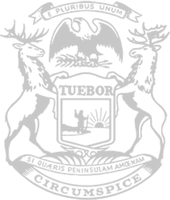 © 2009 - 2022 Michigan House Republicans. All Rights Reserved.
This site is protected by reCAPTCHA and the Google Privacy Policy and Terms of Service apply.