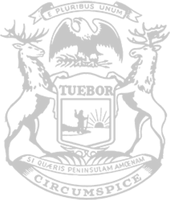 Rep. Damoose testifies in support of substitute teacher flexibility
The House Committee on Education today heard testimony from state Rep. John Damoose regarding his plan to allow more school support staff to substitute teach.
The plan consists of House Bill 4293, introduced by Damoose, of Harbor Springs, and HB 4294, introduced by state Rep. Brad Paquette, of Niles. Damoose and Paquette, who both serve on the committee, testified together.
"The pandemic has made all of us more aware of the need for flexibility — in our personal lives, at our places of work, and at our schools," Damoose said. "This plan will equip Michigan schools with an important tool for flexibility by allowing them to recruit the diligent staff they already know would be competent substitute teachers."
Currently, all substitute teachers at public schools must have completed an associate degree or at least 60 college credits. Under the plan, any individual who is employed by or works at a school district or intermediate school district would be allowed to substitute teach, provided they have a high school diploma or equivalency certificate.
For days on which support staff teach, the district would be required to pay them, at minimum, standard substitute pay or their regular salary, whichever is greater. A staff member could not be required to substitute, and a school district could not terminate or otherwise retaliate against a worker who declined to substitute teach.
Damoose's HB 4293 would ensure that the employment of staff as substitute teachers could not be a subject in collective bargaining negotiations.
HBs 4293-4294 remain under consideration by the committee.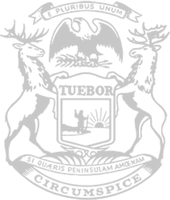 © 2009 - 2021 Michigan House Republicans. All Rights Reserved.
This site is protected by reCAPTCHA and the Google Privacy Policy and Terms of Service apply.