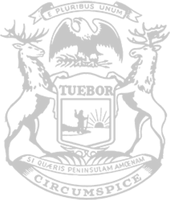 Rep. Damoose: State budget boosts Northern Michigan, U.P.
RELEASE
|
September 23, 2021
State Rep. John Damoose today voted in favor several local projects in Northern Michigan and the Eastern Upper Peninsula that will be funded by the annual budget approved by the Michigan Legislature.
"Not only does the state budget provide for routine government funding, but it also helps out Northern Michigan and the Eastern Upper Peninsula with resources for local projects," said Damoose, of Harbor Springs. "The plan will strengthen our economy through new aerospace development, promote recreation with state park funding, and support emergency services with a needed facility upgrade. I'm proud to support this budget for our state and our spectacular northern communities."
Damoose said the budget appropriates $250,000 for education to support aerospace projects in Chippewa County. This will pave the way for the community to continue leading in science and technological innovation.
The spending plan also provides $1.5 million to construct an ambulance garage in St. Ignace. Damoose said the project will ensure first responders are prepared and equipped to address emergencies and save lives in the community.
Further, the budget includes $500,000 to support operations of the Mackinac Island State Park. The appropriation will support the ongoing work of environmental conservation and historical preservation on the island.
Finally, the plan allocates $1.5 million for dock projects on Mackinac Island, which will provide opportunities for economic growth in the area. The projects were all components of the state budget, which was included in Senate Bill 28. The plan passed the House of Representatives and Senate with bipartisan support and now advances to the governor for consideration.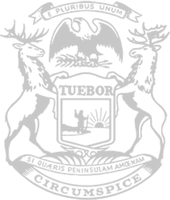 © 2009 - 2022 Michigan House Republicans. All Rights Reserved.
This site is protected by reCAPTCHA and the Google Privacy Policy and Terms of Service apply.