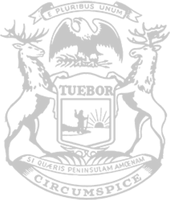 Rep. Damoose: Stalled plan would aid students experiencing learning loss
State Rep. John Damoose on Tuesday supported a plan to provide additional aid to Michigan students who've experienced learning difficulties since the start of the COVID-19 pandemic.
The bill, which would award funds to cover tutoring and other extracurricular academic services, did not receive a majority of votes in the House of Representatives. Some Democrats who voted against the plan objected to grants being awarded directly to families — insisting instead that money should be sent only to public schools.
"We have provided so many resources directly to schools, and this program would give parents additional money for new student support options," said Damoose, R-Harbor Springs. "Closed schools derailed education for many Michigan kids. Online schooling simply did not fit all students, and now they need help. Learning Loss Recovery Grants would give parents tools to help their children learn, in addition to their regular time in class. Votes against this plan have caused students to miss more opportunities, but I won't let the failed vote discourage me from advocating for our young people and their families."
House Bill 5859 would provide Learning Loss Recovery Grants of up to $1,500 for eligible Michigan students. Families could use grant funding to pay for tutoring, other support services, educational opportunities, or supplies, to help students who lost classroom time and had their education disrupted. The grant program would prioritize students struggling academically, as demonstrated by grades, testing scores, or teacher observations.
The bill remains in the House for further consideration.
###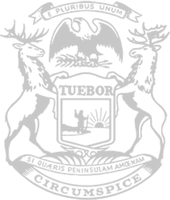 © 2009 - 2022 Michigan House Republicans. All Rights Reserved.
This site is protected by reCAPTCHA and the Google Privacy Policy and Terms of Service apply.