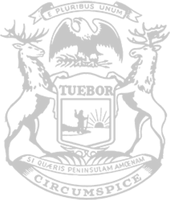 Rep. Damoose sponsors plan to reduce violations for minor fishing offenses in Michigan
Rep. John Damoose of Harbor Springs today pushed to reduce charges for those who commit minor infractions while fishing in the Great Lakes State.
Damoose's legislation would reduce penalties for fishing with more than the authorized number of lines and failing to attach a name and address to a fishing line. Damoose endorses changing penalties to civil infractions punishable by fines of no more than $150, rather than the current misdemeanor charges which include significantly steeper fines and possibly jail time.
"Fishing is a way of life in Northern Michigan and the eastern U.P.," Damoose said after his plan was discussed in the House Judiciary Committee. "People do make mistakes and when they slip up and commit the type of minor infractions we're talking about here, there's no way they should be dealing with the threat of jail time. These proposed changes will make the punishment fit the crime for these low-level infractions that many people may not even know they're committing at the time."
Damoose's legislation — House Bill 4149 — is part of a broader package that continues recent efforts to reduce penalties for low-level offenses. Other bills in the new legislative package would reduce penalties for failing to properly display hunting and fishing licenses, failing to attach names and other identification to hunting blinds, and not adhering to certain registration requirements for farm vehicles.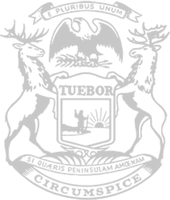 © 2009 - 2021 Michigan House Republicans. All Rights Reserved.
This site is protected by reCAPTCHA and the Google Privacy Policy and Terms of Service apply.