From left, Dr. David Roland Finley, president of North Central Michigan College; state Rep. John Damoose, R-Harbor Springs; and state Rep. John Roth, R-Traverse City, speak at a press conference at the state Capitol on Wednesday, Nov. 10, 2021. Damoose and Roth announced a plan to allow community colleges to offer Bachelor of Science in Nursing degrees.
Rep. Damoose spearheads plan to train nurses, address shortage
RELEASE
|
November 10, 2021
Plan would let community colleges offer nursing bachelor's degrees
State Rep. John Damoose today announced a plan to allow Michigan community colleges to grant bachelor's degrees in nursing, a change Damoose says will help prepare more nurses to fill the health care worker shortage.
According to the Michigan Public Health Institute, the shortage of nurses in the state is predicted to continue until at least 2030.
Joined by experts from community colleges and the health care field, Damoose of Harbor Springs and state Rep. John Roth of Traverse City today unveiled their plan with bipartisan legislative support.
"Our plan will teach nurses and meet Michigan residents' health care needs," Damoose said. "Hospitals and nursing homes are desperately searching for nurses to care for patients. Meanwhile, community colleges across Michigan already provide excellent nursing programs, but the law prevents them from getting nurses across the finish line with a bachelor's degree. Our plan will fully utilize community colleges to educate new nurses and help fill the growing demand for qualified, caring talent."
Damoose hosted Dr. David Roland Finley, the president of North Central Michigan College (NCMC), who expressed his support for the proposal.
"There is a health care crisis in Michigan, and we need more nurses who are better trained," Finley said. "Allowing community colleges to offer BSNs will provide greater access to the highest quality nursing education for all Michiganders. It will build the health care education continuum to meet demand locally, where our learners live. At North Central Michigan College, we are fully prepared for this change. The programs, faculty, facilities and relationships are all in place to quickly implement the BSN."
The Petoskey-based community college's associate degree nursing program works closely with the local hospital, McLaren Northern Michigan.
"North Central Michigan College has an incredible partnership with McLaren that benefits patients and nursing students," Damoose said. "Professors and administrators at the college are ready and able to offer more, and this package of bills will help prepare more nurses to serve right here in our Northern Michigan communities. I am grateful to Dr. Finley for his leadership of the college, insight on community college nursing education and support for our plan."
Damoose and Roth's House Bills 5556 and 5557 would authorize community colleges to administer a Bachelor of Science in Nursing (BSN) program in accordance with state law. A college operating such a program would be required to gain accreditation for nursing education or have a pending application or candidacy.
To ensure continuity for other students, a community college would be prohibited from eliminating any associate degree options when creating a BSN program, unless the degree is eliminated due to a lack of demand.
Also supporting Damoose's plan was David E. Herbel, the president and chief executive officer of LeadingAge Michigan, an association that serves senior care providers.
"The members of LeadingAge Michigan will support any innovative solution to address the nursing shortage in Michigan," Herbel said. "We feel that these bills do just that and also provide safe guards by having the newly approved programs meet the same accreditation standards and work toward helping potential graduates successfully pass the national licensing examination. This is why we're proudly providing our support."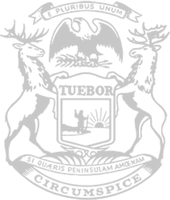 © 2009 - 2023 Michigan House Republicans. All Rights Reserved.
This site is protected by reCAPTCHA and the Google Privacy Policy and Terms of Service apply.