Rep. Damoose slams governor for vetoing maternal health, adoption supports
State Rep. John Damoose, founder and co-chair of the legislative Pro-Life Caucus, today slammed Gov. Gretchen Whitmer for her intention to remove funding to help children and families from the state's bipartisan budget.
The governor's office announced on Monday that when Whitmer signs House Bill 5783, the state's general budget, she will veto budget line items providing more than $21 million to help mothers during and after pregnancy, encourage alternatives to abortion, and support adoption efforts. The announcement follows the governor's veto last week of $1 million out of Senate Bill 845, the education budget; the funding would have supported pregnant and parenting students at universities and colleges.
"These vetoes are unconscionable," said Damoose, R-Harbor Springs. "They show that the governor's pro-abortion agenda isn't about choice at all. I cannot imagine how anyone can think it is acceptable to target pregnant women and adoptive families, like the governor has with these vetoes. Gov. Whitmer's vetoes are devastating for the children and families this funding would have benefited."
The governor intends to veto $3 million for maternal navigator pilot programs, which would support prenatal and postnatal care for women, counseling for survivors of violence, and services for families looking to have children. She also plans to veto a $1.5 million grant program for pregnancy resource centers that help connect mothers to critical services during and after pregnancy. Both the maternal navigators and pregnancy resource center initiatives would focus on promoting childbirth and alternatives to abortion, as would a $700,000 pregnancy and parenting support services program, which will likewise be vetoed. Another $4 million maternity home program, which would help pregnant women in need of safe housing and prenatal care, will also be vetoed.
Whitmer also plans to strike out of the budget a $10 million educational and marketing program to promote the adoption of infants in need of a home and provide information about adoption as an alternative to abortion. Additionally, she will veto $2 million to support adoption by offering tax credits to adoptive parents. Both HB 5783 and SB 845 earned overwhelming bipartisan support in the Legislature.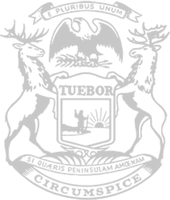 © 2009 - 2023 Michigan House Republicans. All Rights Reserved.
This site is protected by reCAPTCHA and the Google Privacy Policy and Terms of Service apply.