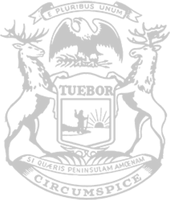 State Rep. John Damoose of Harbor Springs, second from left, testifies before the House Committee on Education on Tuesday, Nov. 30. Damoose and Roth are sponsoring legislation to let community colleges offer bachelor's degrees in nursing to address the ongoing nursing shortage.
Rep. Damoose plan to expand nurse training options considered by House panel
State Rep. John Damoose of Harbor Springs on Tuesday delivered testimony before the House Committee on Education in support of his bipartisan plan to allow community colleges to offer bachelor's degrees in nursing.
Backed by a bipartisan coalition of legislators, Damoose, who serves on the committee, and state Rep. John Roth of Traverse City last month introduced House Bills 5556 and 5557 to help address the nursing shortage faced by Michigan health care providers.
"If we've seen anything over the last two years, it's that we need more nurses to provide quality health care for Michigan residents," Damoose said. "Government needs to remove arbitrary barriers and get out of the way so new nurses can be trained and current nurses can further their educations. Our plan does just that.
"Allowing community colleges, such as North Central Michigan College, to offer four-year nursing degrees simply continues the great work their nursing programs are already doing."
Dr. David Roland Finley, the president of the college, announced his support for the plan when Damoose introduced it earlier this month. Finley said the college would be able to quickly implement a Bachelor of Science in Nursing (BSN) program once they are allowed to do so.
Damoose testified to the effects of the nursing shortage, pointing to a recently added hospital wing at McLaren Northern Michigan in Petoskey. He said it's unacceptable that the hospital does not have enough nurses to operate the new wing at full capacity.
Together, HBs 5556 and 5557 would allow community colleges to establish a four-year nursing program and grant BSNs. A college operating such a program would be required to gain accreditation for nursing education or have a pending application or candidacy.
The plan would protect enrolled students and existing programs by prohibiting a community college from eliminating an associate degree when adding a BSN option, unless the college can demonstrate a lack of demand for the two-year program.
"Our plan speaks to the very heart of why community colleges exist in the first place," Damoose said. "They are responsive to local needs, and they can help meet those health care needs by teaching nurses who are likely to stay in the community."
Damoose's plan to expand community college offerings to address a specific need is not without precedent. State law already allows community colleges to award baccalaureate degrees in cement technology, maritime technology, energy production technology and culinary arts.
HBs 5556 and 5557 remain under consideration by the committee.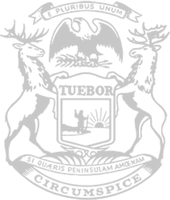 © 2009 - 2023 Michigan House Republicans. All Rights Reserved.
This site is protected by reCAPTCHA and the Google Privacy Policy and Terms of Service apply.