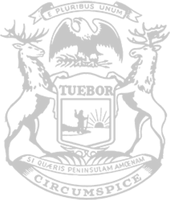 Rep. Damoose, Pellston officials discuss protecting water from PFAS
State Rep. John Damoose on Tuesday met with local officials in Pellston to discuss growing concerns of PFAS contamination in area water.
"People in Pellston need clean water that's safe to drink and use, and a concerted effort is necessary to address the emerging public health risks from PFAS," said Damoose, of Harbor Springs. "Local, state and federal officials all have a role to play in solving this crisis and providing clean water for Pellston residents."
In his meeting with Emmet County and Pellston village officials, Damoose discussed the discovery of the contaminant known as PFAS, or perfluoroalkyl and polyfluoroalkyl substances, in some residential wells in Pellston.
A 2020 study performed by the state Department of Environment, Great Lakes and Energy tested 203 residential wells in the area, 54 of which had PFAS levels above drinking water criteria.
It is not yet clear what the best plan of action will be for the Pellston community. Installing a new water system in the village, for instance, could cost as much as $6 million. Damoose is committed to partnering with community leaders to address the contamination. Damoose will be meeting with U.S. Rep. Jack Bergman to discuss the federal aspect of the issue in the near future.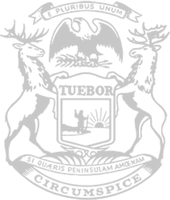 © 2009 - 2021 Michigan House Republicans. All Rights Reserved.
This site is protected by reCAPTCHA and the Google Privacy Policy and Terms of Service apply.