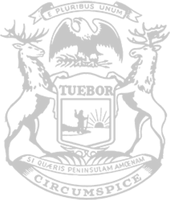 Rep. Damoose: Michigan Legislature is restoring proper balance in government
State Rep. John Damoose, of Harbor Springs, today issued the following statement after Gov. Gretchen Whitmer agreed to lift COVID-19 restrictions and include legislators in future emergency orders:
"After over a year of unilateral shutdown orders, Gov. Whitmer is finally reopening our state and lifting the restrictions on Michigan businesses and our daily lives. My legislative colleagues and I have been calling for reopening for a long time, and I am glad to see the governor agree that it is time to let people make the best decisions to protect themselves and resume their normal lives.
"Gov. Whitmer's announcement is not only welcome news for Northern Michigan residents who have been burdened by orders from her administration, but it is also an excellent sign for a properly functioning state government. The people's elected representatives in the Legislature are responsible for making laws for our state, and no governor of any party should be able to ignore lawmakers and go it alone. I look forward to continuing my work in the Legislature to ensure that public policy empowers the people of our state to earn a living and exercise their rights without excessive government burdens."
Gov. Whitmer on Thursday announced that outdoor gathering limits will be lifted on June 1, and indoor capacity restrictions will be phased out by July 1. House Speaker Jason Wentworth and Senate Majority Leader Mike Shirkey also announced an agreement with the governor that includes a statutory change to strengthen the Legislature's role in all future pandemic-related emergency orders.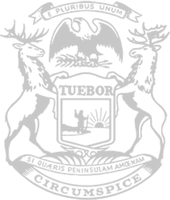 © 2009 - 2022 Michigan House Republicans. All Rights Reserved.
This site is protected by reCAPTCHA and the Google Privacy Policy and Terms of Service apply.