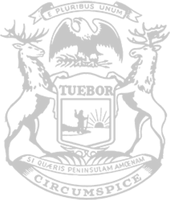 Rep. Damoose, Michigan House approve funding for recreation projects in Chippewa and Mackinac counties
Rep. John Damoose and the Michigan House today approved funding for recreation projects in Chippewa and Mackinac counties.
The measure advancing through the Legislature provides $185,000 to expand Saturn Memorial Township Park in Chippewa County's Whitefish Township. The expansion is expected to include the purchase of five acres for the park, which will include more than 600 feet of shoreline on Lake Superior west of Whitefish Point.
"This will be a fantastic improvement for visitors without compromising the pristine, unspoiled Lake Superior scenery," Damoose said.
The House-approved measure also includes $50,000 to improve fishing access on Portage Creek near Curtis on Manistique Lakes Road, and another $50,000 for similar efforts on Shoepac Creek at Sherman Road, leading to South Manistique Lake State Forest Campground. Both fishing platforms are in Mackinac County's Portage Township.
"Both of these locations are well-known for being fantastic creek-side fishing spots – and these improvements will make them even better," Damoose said.
The projects are included in annual recommendations from the Michigan Natural Resources Trust Fund. The recommendations were made in December to the Legislature, which is working to finalize and authorize the plan.
Statewide, the measure approved by the House provides $37.8 million for 46 recreational development projects and 30 land acquisition projects.
Money in the Natural Resources Trust Fund comes from the development of minerals on state land – not general tax money — and is distributed on an annual basis in partnership with local governments. The money must be used for acquisition or recreational development projects, according to the Michigan Constitution.
The Natural Resources Trust Fund program dates back to the 1970s.
House Bill 4469 advances to the Senate for further consideration.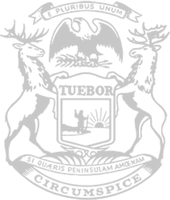 © 2009 - 2021 Michigan House Republicans. All Rights Reserved.
This site is protected by reCAPTCHA and the Google Privacy Policy and Terms of Service apply.