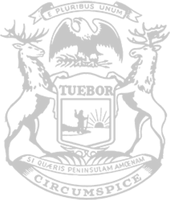 Rep. Damoose: Let's celebrate the reopening of Michigan restaurants with 'Dine-In Day' Jan. 16
Rep. John Damoose is leading efforts to celebrate the expected reopening of the industry by declaring January 16th as Restaurant Dine-In Day across Michigan.
Damoose, of Harbor Springs, is introducing a resolution to officially encourage residents to safely dine in January 16th as restaurants are expected to resume full operations. The appreciation day comes after COVID-related health orders that have banned in-person dining are scheduled to expire.
"Our restaurants and their hardworking employees have suffered greatly over the past year. Michigan House Republicans want to do all we can to help them get off to a great start in 2021," Damoose said. "We encourage everyone in our state to safely dine in Jan. 16th and celebrate the reopening of their favorite restaurant."
Damoose encouraged customers to "order a lot and tip big" as restaurants reopen.
Michigan has about 16,500 eating and drinking establishments employing more than 447,000 people.
"Restaurants have worked hard to implement best practices for safety – please follow them when you visit," Damoose said. "Let's celebrate our restaurants, and let them know we support them and everything they do for our communities."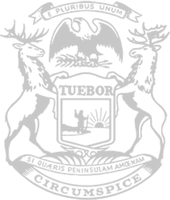 © 2009 - 2022 Michigan House Republicans. All Rights Reserved.
This site is protected by reCAPTCHA and the Google Privacy Policy and Terms of Service apply.