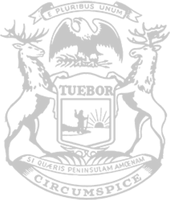 Rep. Damoose: Legislature defends life despite attorney general's inaction
State Rep. John Damoose, founder and co-chair of the legislative Pro-Life Caucus, today praised the Michigan Legislature's move to defend a Michigan law protecting the lives of children before birth.
After Attorney General Dana Nessel recently failed to mount a defense, the House of Representatives and Senate on Monday requested to intervene to defend against a lawsuit filed by Planned Parenthood, which claims a Michigan statute limiting abortion is unconstitutional under the state's governing document.
"Respecting and protecting human life are integral to my legislative calling," said Damoose, R-Harbor Springs. "For decades, our nation's highest court has wrongly misinterpreted the U.S. Constitution, saying it protects a right to abortion and obstructing numerous pro-life protections adopted by state lawmakers on behalf of the people they represent. Now, the Supreme Court seems finally ready to apply the Constitution correctly and enable greater protection of babies before birth.
"Meanwhile, radical abortion activists are demanding that state judges attempt to legislate from the bench to attack legitimate pro-life laws, and Attorney General Nessel's inaction has boosted that effort. The Legislature is rightly going to court to step in. If the attorney general won't defend life and defend the law, then we will."
Currently, the state law, which prohibits abortion in most circumstances, is largely unenforceable under previous rulings by the U.S. Supreme Court, which Damoose said were incorrectly decided. Planned Parenthood's suit seeks to read a right to abortion into the Michigan Constitution, preventing enforcement at the state level should the high court overturn its past decisions, as a leaked draft opinion indicates it might do.
A Michigan Court of Claims judge already issued a preliminary injunction in Planned Parenthood v. Attorney General temporarily preventing enforcement of the law while the case moves forward, even if the forthcoming U.S. Supreme Court decision allows the law to be enforced.
###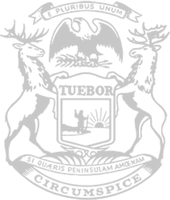 © 2009 - 2022 Michigan House Republicans. All Rights Reserved.
This site is protected by reCAPTCHA and the Google Privacy Policy and Terms of Service apply.