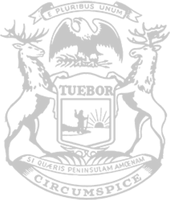 Rep. Damoose invites professional drivers to state police training
State Rep. John Damoose today invited commercial drivers of Northern Michigan and the Eastern Upper Peninsula to join him at a free training session with the Michigan State Police (MSP).
The event will take place on Monday, Nov. 1, from 10 a.m. to 3 p.m., at the Little Bear East Arena, 275 Marquette St. in St. Ignace. Lunch will be provided for attendees.
Damoose and state Rep. Sue Allor will host representatives from MSP's Commercial Vehicle Enforcement Division, who will offer an in-depth review of motor carrier regulations. The event is intended to help build relationships between drivers and law enforcement and reduce the number and length of traffic stops for commercial vehicles.
The event is open to anyone in the area who holds a commercial driver license or follows commercial vehicle rules. Anyone interested in attending must register by sending their name and contact information to [email protected] by Oct. 26.
"Truck drivers keep our economy moving," said Damoose, of Harbor Springs. "Industries and individuals depend on a reliable supply chain to get the products and services they need, and transportation is an important link in that chain. We should not take these dedicated workers for granted.
"That is why I am excited to host the Michigan State Police for an informative event to allow drivers to engage with law enforcement officers. I am grateful to Rep. Allor for working with me to support our men and women on the road."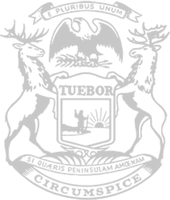 © 2009 - 2022 Michigan House Republicans. All Rights Reserved.
This site is protected by reCAPTCHA and the Google Privacy Policy and Terms of Service apply.