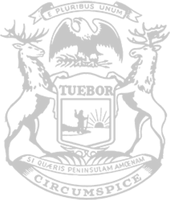 Rep. Damoose introduces resolution supporting Michigan National Guard members; calls for end to inadequate food contract
Rep. John Damoose today introduced a resolution demanding better food service for 1,000 Michigan National Guard members deployed to Washington, D.C.
The resolution calls on the National Guard Bureau to immediately end the woefully inadequate current food contract and instead provide a per diem food allowance.
"We have all seen with disgust the troubling reports about the indignities suffered by the brave men and women in the Michigan National Guard – including contaminated and dangerously undercooked food," said Damoose, of Harbor Springs. "It's an embarrassment, and the Washington bureaucrats responsible for this need to make things right. The heroes in the Michigan National Guard answered the call to serve, and they continue to make our state proud. They have earned and deserve much better than this."
The Michigan National Guard service members have been on duty in the nation's capital since mid-January to assist with security. The Damoose resolution calls for the service members to receive a per diem food allowance backdated to the start of the mobilization.
The measure is House Resolution 47. It was referred to the House Committee on Military, Veterans and Homeland Security for further consideration.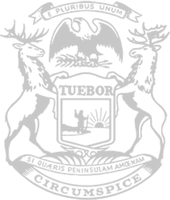 © 2009 - 2021 Michigan House Republicans. All Rights Reserved.
This site is protected by reCAPTCHA and the Google Privacy Policy and Terms of Service apply.