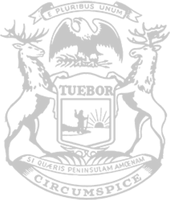 Rep. Damoose: Governor's vetoes from COVID relief plan are 'unconscionable'
Rep. John Damoose of Harbor Springs today blasted Gov. Whitmer for vetoing critically important, job-sustaining elements of the Michigan Legislature's COVID-19 relief plan.
"These vetoes are unconscionable," Damoose said. "And this is beginning to seem intentional. It seems our governor is deliberately targeting our proud Michigan businesses. It seems she has forgotten who powers our economy and employs our people. It seems she has forgotten there are people in need."
Whitmer's vetoes included the rejection of a $405 million package to help restaurants and other afflicted businesses cope with the pandemic and stay afloat economically. A veto override in the House was unsuccessful because some Democrats who voted for the recovery plan elements a week ago refused to vote the same way today and defy the governor.
"Over the last year, we have sat by and watched more than 3,000 restaurants and bars close their doors forever – taking with them an estimated 200,000 Michigan jobs that families throughout the state depend on," Damoose said. "We've watched businesses fleeing the state, offices remain closed, sales being artificially propped up by federal subsidies that will come to an end. Sadly, in the course of one year, Michigan has become a very bad place to conduct business, and a very bad place to hold onto a job. A big reason for that is our governor's failed COVID policies. And now she has the nerve to veto support for them – it is sad, frustrating and unfair."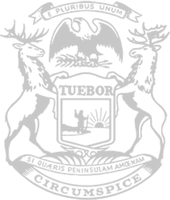 © 2009 - 2021 Michigan House Republicans. All Rights Reserved.
This site is protected by reCAPTCHA and the Google Privacy Policy and Terms of Service apply.