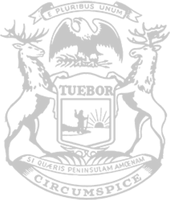 Rep. Damoose: Governor must allow indoor restaurant dining, and help celebrate the industry's reopening
Rep. John Damoose today asked Gov. Gretchen Whitmer to decisively and publicly commit to allowing in-person dining at Michigan restaurants no later than Feb. 1 – a move that would provide much-needed certainty for the industry and the families that depend on it to earn a living.
Damoose, in a letter to the governor, also asked the Whitmer administration to join his efforts to celebrate the industry by encouraging residents to safely 'dine in' at their favorite restaurants the week of Feb. 1.
Damoose noted that Whitmer has extended what she billed as a "three-week pause" multiple times since it originally began Nov. 18.
"I further urge you to consider the detrimental impact constantly changing policies has on the Michigan restaurants that have managed to survive the shutdown and are looking to prepare to reopen," Damoose wrote. "A firm commitment from your office will allow restaurants and their employees to confidently prepare to safely reopen. It is noted that Michigan is currently the only state that has restrictions on restaurants with no clear plan for how and when they will be allowed to resume in-person dining."
Damoose noted that an estimated 3,000 Michigan restaurants already have permanently shut their doors since the pandemic began, and thousands more are on the brink of closure. Prior to the pandemic, Michigan had an estimated 16,500 eating and drinking establishments employing more than 447,000 people industrywide.
"Servers, cooks, dishwashers and everyone else connected with the restaurant industry have paid a heavy price during this pandemic. They are suffering," Damoose said after sending the letter to the governor. "They need and deserve to have their state government stand up for them and work on their behalf.
"Restaurants have worked hard to implement best practices for safety – they know what to do to keep customers and employees protected," Damoose said. "We must let them safely reopen to support their families, and rally behind them with a week of celebration for everything they do for our communities."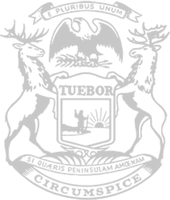 © 2009 - 2021 Michigan House Republicans. All Rights Reserved.
This site is protected by reCAPTCHA and the Google Privacy Policy and Terms of Service apply.