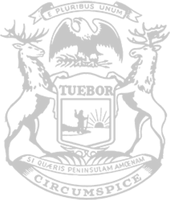 Rep. Damoose testifying this week on his resolution to help members of the Michigan National Guard.
Rep. Damoose continues fight on behalf of Michigan National Guard members in aftermath of failed food contract
The state House today approved Rep. John Damoose's resolution demanding a retroactive per diem food allowance for 1,000 Michigan National Guard members wrapping up a deployment to Washington, D.C.
The resolution also calls on the National Guard Bureau to immediately end the woefully inadequate current food contract that resulted in moldy oranges, undercooked chicken and other woefully poor service.
"The men and women in our Michigan National Guard deserve better – much better," Damoose said. "We've got to make this right, and it starts with this resolution. I am going to hold the Washington bureaucrats who made this horrible food contract decision accountable, and demand our brave service members get some compensation for the inedible meals they were served while deployed in our nation's capital. And I will also work to make sure something like this never happens again."
The Michigan National Guard service members have been on duty in the nation's capital since mid-January to assist with security. The deployment is expected to end very soon. The Damoose resolution calls for the service members to receive a per diem food allowance backdated to the start of the mobilization.
The measure is House Resolution 47.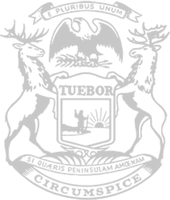 © 2009 - 2021 Michigan House Republicans. All Rights Reserved.
This site is protected by reCAPTCHA and the Google Privacy Policy and Terms of Service apply.