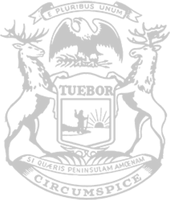 Rep. Damoose calls on governor to allow all winter high school sports
State Rep. John Damoose today called on Gov. Gretchen Whitmer to end her suspension of winter contact sports and allow student-athletes in Michigan schools to participate in all sports.
Damoose, of Harbor Springs, said sports play a critical role in shaping the character of student-athletes – teaching them teamwork, sportsmanship and healthy habits that can last a lifetime.
"Let them play – again!" said Damoose, echoing a theme from parents and students when Whitmer shut down sports earlier in the pandemic. "Once again, the governor seems to have no clue about the problems Michigan families face as a result of her shutdowns. Case in point — what she has just done to high school sports.
"It's impossible to simply press 'pause' in the life of a high school student. So many of them — especially our seniors — are watching their only chance to play slip by. This could have lasting impact on their entire lives as many Northern Michigan student-athletes are missing opportunities to perform for scouts and secure college scholarships. My guess is that the governor's administration did not even think of these ramifications."   
The Michigan High School Athletic Association's COVID testing program has conducted more than 30,000 rapid tests on student athletes over the last month, and 99.8 percent have been negative.
Winter sports were scheduled to start Monday, Feb. 1, before the governor's recent order extended the ban on contact sports through Feb. 21.
"As we watch our governor fly to Washington, D.C. to participate in ceremonies that her rules would prohibit here at home, as we see the impact of policies that allow restaurants to 'open' at 25 percent capacity and place a 'curfew' on grown men and women, and as we feel the sadness of so many lost opportunities for our children, we must stand together and proclaim 'enough is enough,'" Damoose said. "My colleagues and I have a slate of bills to be introduced in the coming weeks to help restore our freedoms. Your voice matters, and you will be heard."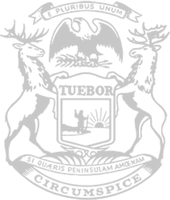 © 2009 - 2021 Michigan House Republicans. All Rights Reserved.
This site is protected by reCAPTCHA and the Google Privacy Policy and Terms of Service apply.