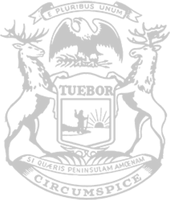 State Rep. John Damoose, of Harbor Springs, receives his second dose of the COVID-19 vaccine in Petoskey in April.
Rep. Damoose calls for full reopening as Michigan continues to defeat COVID-19
State Rep. John Damoose, of Harbor Springs, today issued the following statement urging Gov. Gretchen Whitmer to lift pandemic restrictions on citizens and businesses:
"After 14 months of business restrictions, gathering limits and mask mandates, it is high time for the governor and her administration to rescind epidemic orders and rules and open our state entirely. Michigan is defeating COVID-19, as immunity steadily increases and cases continue to decline.
"Since the start of the pandemic, we have learned a lot about this deadly virus, how it spreads and how to protect ourselves. I've said this before, but it is especially true now, since anyone in Michigan who wants the COVID-19 vaccine can get it. The people of our state have the knowledge and tools to determine how best to keep themselves and their families safe, and the government should not stand in the way.
"When Gov. Whitmer finally announced a gradual, metric-based reopening plan, she really missed the mark. It was too little, too late, and once again, the plan was riddled with inconsistencies and confusion. In particular, businesses have been perplexed by seemingly conflicting rules that remain on the books from workplace regulators. Lifting pandemic restrictions entirely is the right decision not only because residents are able to keep themselves safe, but it would also facilitate a unified, coordinated transition across every state department and agency.
"Businesses have been hurt by capacity limits and other burdens from the Whitmer administration, and the people of Northern Michigan and the entire state are ready to return to their normal lives. Our state has certainly had quite a journey over the course of the pandemic. Now, we are defeating the disease and emerging stronger from it. Let's reopen Michigan."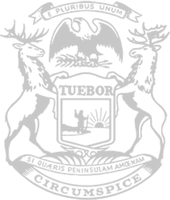 © 2009 - 2022 Michigan House Republicans. All Rights Reserved.
This site is protected by reCAPTCHA and the Google Privacy Policy and Terms of Service apply.