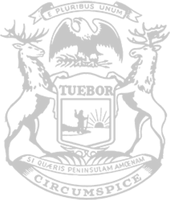 Rep. Damoose approves economic relief plan
State Rep. John Damoose and the Michigan House of Representatives today approved their latest relief plan to help struggling workers and businesses dealing with the financial consequences of the COVID-19 pandemic and orders from Gov. Gretchen Whitmer's administration.
House Bill 5524 would provide a total of $184.6 million in relief.
"The governor made a mess of our economy," said Damoose, of Harbor Springs. "She shut down businesses and sent workers home. People's lives are still reeling after her orders. Our plan will help pull up workers and businesses that the governor threw under the bus."
Damoose said a highlight of the plan is fee relief for licensed workers and food establishments. The House approved a package of bills last year to authorize fee relief, and the funding would offset the costs if the bills are signed into law. The plan includes more than $28 million to cover relief for health care professionals, skilled trade workers and other licensees who lost work due to the governor's orders, and $14 million would go toward relief for food and liquor license fees.
The House plan also includes $30 million for convention and visitors bureaus to relieve financial losses and help them promote tourism in Michigan.
"Our towns, beaches and woods make Northern Michigan and the Eastern Upper Peninsula a prime destination for vacationers," Damoose said. "This bipartisan plan provides relief to local visitors bureaus so they can keep encouraging tourists to visit and shop at our local businesses."
Additionally, HB 5524 proposes relief for specific industries undermined by the governor's orders, including health and fitness centers, movie theaters and live entertainment venues.
HB 5524 now advances to the Senate for consideration.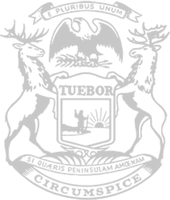 © 2009 - 2022 Michigan House Republicans. All Rights Reserved.
This site is protected by reCAPTCHA and the Google Privacy Policy and Terms of Service apply.