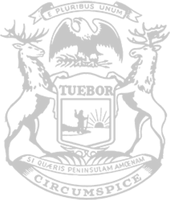 Rep. Damoose appointed to four influential committees for first term in Michigan House
Rep. John Damoose of Harbor Springs will have plenty of opportunity to help Northern Michigan families in his first term in the state House.
Damoose was appointed to four important House committees for the Legislature's 2021-22 session by Speaker Jason Wentworth. Damoose will serve as vice chair of the Communications and Technology Committee, and as a member of committees focused on Education, Rules and Competitiveness, and Regulatory Reform.
"I can't think of a better opportunity to dive right in and start working on behalf of Northern Michigan families, job providers and taxpayers," Damoose said. "These committees provide a way to tackle virtually every issue of importance to our region – from rural broadband and economic competitiveness to schools and rebuilding infrastructure. I'm excited for this chance to be your voice in state government and help strengthen our region."
Damoose said the need to guide Michigan through the remainder of the COVID-19 pandemic will make committee work particularly important this year.
"As a state, we've got to do a better job preparing for challenges and overcoming them," Damoose said. "That is a responsibility I have taken to heart as I begin work as your representative in the state House."
Residents may contact Damoose at (517) 373-2629 or [email protected].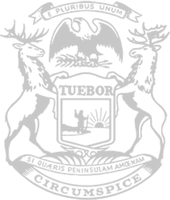 © 2009 - 2021 Michigan House Republicans. All Rights Reserved.
This site is protected by reCAPTCHA and the Google Privacy Policy and Terms of Service apply.