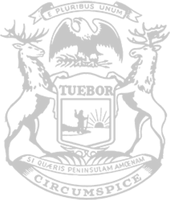 Rep. Damoose applauds balanced budget
State Rep. John Damoose and the Michigan House of Representatives this week approved a balanced state budget to support important projects and services, such as roads and schools.
"Our budget comprehensively funds our most important needs," said Damoose, R-Harbor Springs. "School funding will not only support education for our young people; it will also support their mental health and physical safety. An increase in local road funding will ensure we fix our damaged rural roads and city streets — not merely our highways.
"At the same time, our plan saves resources for future needs, and still has money left over. I am excited to seize this opportunity very soon to cut taxes for families in Northern Michigan and the Eastern Upper Peninsula."
The House plan for the upcoming fiscal year respects Michigan taxpayers, Damoose said, by preparing for the future with responsible savings. The budget would deposit $100 million into the state's "rainy-day fund" — nearly double the $52 million deposit proposed by the governor — as well as $674 million into the School Aid Stabilization Fund. The plan would also set aside $1 billion for a future tax cut to allow taxpayers to keep more of their earnings.
Damoose highlighted a new $750 million investment for local governments to repair roads and bridges. The local support is part of the Department of Transportation budget, which saw an increase in funding without increased taxes, a development Damoose pointed out in contrast to Gov. Gretchen Whitmer's past calls to increase the state's gas tax dramatically.
"Fixing local roads is a great example of how we should use the one-time funding at our disposal," Damoose said. "Temporary funding shouldn't be used to kickstart permanent, unsustainable programs."
In the school aid budget, Damoose praised the House's inclusion of equal per-pupil foundation allowances for every public school in the state. This equal funding, a decades-long goal that was achieved for the first time last year, especially helps many school districts in Northern Michigan and the Eastern Upper Peninsula that had previously been underfunded compared to some other districts.
The school aid plan allocates more than $225 million for school safety grants to help schools across the state use new technology and equipment to bolster security. An additional $50 million would support school resource officers, who constructively engage with students while ensuring school safety. The House plan also provides critical resources for school mental health programs.
Damoose and the House approved the plan in a series of votes Wednesday and Thursday. The budget bills now advance to the Senate for consideration.
###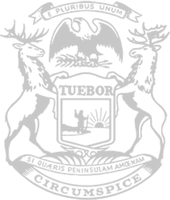 © 2009 - 2023 Michigan House Republicans. All Rights Reserved.
This site is protected by reCAPTCHA and the Google Privacy Policy and Terms of Service apply.