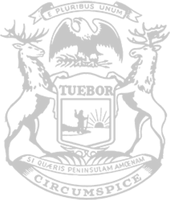 Rep. Damoose announces support for commercial, residential projects in Cheboygan, Sault Ste. Marie
State Rep. John Damoose today announced three renovation projects in Northern Michigan and the Eastern Upper Peninsula will receive support from the Michigan Economic Development Corporation.
Funds will provide support to develop residential and commercial space for two projects in Cheboygan and one in Sault Ste. Marie.
"Communities in Northern Michigan and the Eastern Upper Peninsula are truly spectacular places to live and work," said Damoose, of Harbor Springs. "Three innovative developments will help increase housing options and make room for small businesses — providing homes and jobs for working families. Lots of people have devoted their time, resources and efforts for these projects, and I am excited for the additional support they are receiving."
A $194,625 grant will provide additional resources for a building renovation in downtown Sault Ste. Marie, which will produce commercial space and three residential units.
Another project is slated to add five residential units by renovating vacant space in a building in downtown Cheboygan. A $335,980 grant will assist in the effort.
Finally, another project in downtown Cheboygan will be supported by a $216,300 grant to prepare retail space, as well as a residential unit, in a vacant building.
Damoose represents the 107th House District, which includes the counties of Chippewa, Mackinac, Emmet, and part of Cheboygan.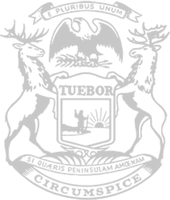 © 2009 - 2023 Michigan House Republicans. All Rights Reserved.
This site is protected by reCAPTCHA and the Google Privacy Policy and Terms of Service apply.