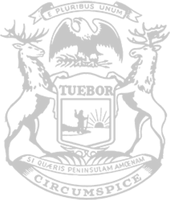 Rep. Damoose announces plan to keep state consistent with federal tax deadline extensions
State Rep. John Damoose today unveiled a bipartisan plan to support Michigan taxpayers by authorizing automatic adjustment of the state income tax filing deadline to align with federal extensions.
Damoose, R-Harbor Springs, sponsored House Bill 6229, which would allow the Michigan Department of Treasury to extend a state income tax due date any time the Internal Revenue Service extends the federal income tax filing date. The bill requires the department to publicize any extension by 10 days after the IRS announces a federal extension or 30 days before the original due date, whichever is later.
"When the federal government pushes back Tax Day, Michigan should extend our income tax filing deadline, too," Damoose said. "Last year, we unanimously approved a one-time change to the state due date. Now, my plan will enable an extension whenever the federal filing day moves. My fellow legislators should all be able to get behind this common-sense legislation to help the citizens of our state."
HB 6229 will be formally introduced tomorrow.
###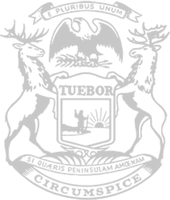 © 2009 - 2022 Michigan House Republicans. All Rights Reserved.
This site is protected by reCAPTCHA and the Google Privacy Policy and Terms of Service apply.