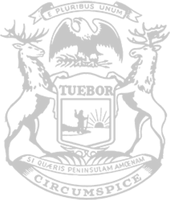 Rep. Crawford welcomes local small business owners to highlight struggles amidst governor's directives
COVID-19 select committee hears testimony from job providers across state
          Small business owners from across Michigan trying to make ends meet offered testimony today before the Joint Select Committee on the COVID-19 Pandemic, outlining the hardships that were created and continue to exist because of Gov. Gretchen Whitmer's executive orders and directives.
            In response to the spread of COVID-19, Whitmer chose to label businesses as essential or non-essential instead of safe versus unsafe. State Rep. Kathy Crawford, of Novi, explained the strategy brought livelihoods throughout Michigan to an unnecessary standstill – in some cases shuttering businesses for two months and counting – and a public forum to explain those challenges to the administration was sorely needed.
            "Small businesses are the backbone of Michigan's economy," Crawford said. "The governor's decision to close off our state's economy did not account for these many job providers and people are still struggling. They can perform their work safely and should be allowed to open to help get our economy back on track."
            Crawford welcomed Theresa and Jeff Wainwright, who own a miniature golfing and Go-kart facility in southeast Michigan, for testimony before the committee. Their business has remained closed due to strict public gathering guidelines along with the governor's ongoing essential and non-essential business directives. Whitmer announced Monday some level of relaxation would occur in the business sector in coming days, but several venues still won't be able to open – including theaters, gyms and fitness centers, hair salons and barbers, spas, casinos and bowling alleys.
            Crawford has heard from many business owners about the decision-making of the administration as unilateral executive orders continue to impact their lives, and is encouraging more people to share their stories. A new website, MICovidStory.com, has created an accessible resource for concerned residents across the state and will operate in conjunction with the work of the select committee.
###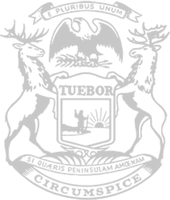 © 2009 - 2021 Michigan House Republicans. All Rights Reserved.
This site is protected by reCAPTCHA and the Google Privacy Policy and Terms of Service apply.