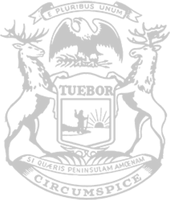 Rep. Crawford champions plan promoting language equality and acquisition for Michigan's deaf and hard-of-hearing community
RELEASE
|
September 15, 2020
House panel approves legislation seeking to end language deprivation
The House Families, Children and Seniors Committee today unanimously approved state Rep. Kathy Crawford's plan promoting language equality and acquisition for children who are deaf and hard of hearing in Michigan.
 Crawford's measure is in response to high rates of delayed language acquisition and language deprivation among the deaf and hard-of-hearing community – particularly children who are American Sign Language (ASL) users. Despite being a recognized language in Michigan, there is currently no formal statewide system to monitor, track and report a child's language benchmarks in ASL, nor is there any statewide ASL language assessment for children who are deaf and hard-of-hearing from birth to age five.
Crawford, who chairs the House Families, Children and Seniors Committee, said the lack of language acquisition and early intervention resources for deaf or hard-of-hearing children who use ASL is resulting in a high number of children who are not prepared for Kindergarten in English literacy, reading and writing.
"When it comes to acquiring language and English literacy, children who are deaf or hard of hearing are already at a disadvantage as compared to their hearing peers," said Crawford of Novi. "And parents can't access services because they don't know how their child is progressing in their language acquisition. This has caused a delay in language acquisition for these children during their most critical years, and has often resulted in language deprivation. Language deprivation can have irreparable consequences that last a lifetime, especially when it comes to future success in the workplace. We need to close the gap and resolve this decades-long issue, get parents the information they need and help provide these kids with the same opportunities as their hearing peers."
The plan would establish a 15-member advisory committee within the Michigan Department of Education that is made up of parents, educators and advocates who will consult with the department on creating ASL language milestones and assessment tools for children age five or younger. The milestones and assessments would be included in a resource for parents to be able to monitor and track their child's expressive and receptive language acquisition and developmental stages toward English literacy using ASL, English or both, and may also be used when developing a child's individualized education plan.
Crawford's measure will also require the department to distribute the language milestones and assessment tools to intermediate school districts, public school academies and the Michigan School for the Deaf. Each year, the department will report the literacy development of children who are deaf or hard of hearingwho are age five or younger as compared to their peers.
"These poor kids have been forgotten about for too long by our state's education system, and it's time we start putting as much energy into their success in the classroom as we do everyone else," Crawford said. "I look forward to continuing conversations with the department and the governor's office in ensuring deaf and hard-of-hearing children have equal opportunities to achieve all of their dreams – and that starts with having access to a strong language foundation."
House Bill 5836 now moves to the House Ways and Means Committee for further consideration.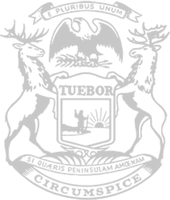 © 2009 - 2023 Michigan House Republicans. All Rights Reserved.
This site is protected by reCAPTCHA and the Google Privacy Policy and Terms of Service apply.