Rep. Cole leads House in granting subpoena power needed to provide clarity on elections
RELEASE
|
December 15, 2020
Deep dive into election processes will provide people with clearer view of system
State Rep. Triston Cole today led the Michigan House in granting authority to the House Oversight Committee to administer oaths, issue subpoenas and examine books and records related to the 2020 primary and general elections.
Cole, of Mancelona, said the Legislature's Oversight Committees are working hard to deliver answers for the many Michigan voters who have expressed concerns about fraud and irregularities in Antrim County and throughout the state. He said granting the committee additional subpoena powers will help ensure it has all the information needed to conduct its investigation.
"I've heard from an incredible number of people who are worried about fraud and have lost faith in the free and fair elections upon which our country is built," Cole said. "Regardless of our political affiliations, we should all agree that we must do more to restore the public's trust in our voting procedures. We can begin that process by conducting a thorough and complete investigation that gets to the bottom of these reports and delivers the answers voters deserve. The Oversight Committee needs full access to accurate information to make sure that happens."
Following the adoption of House Resolution 342, the committee was scheduled to meet and issue subpoenas for documents and election records from the cities of Detroit and Livonia.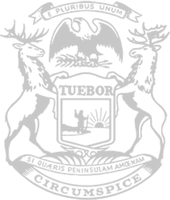 © 2009 - 2023 Michigan House Republicans. All Rights Reserved.
This site is protected by reCAPTCHA and the Google Privacy Policy and Terms of Service apply.