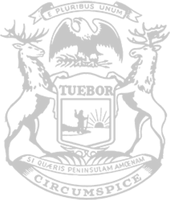 Rep. Cole helps advance plan to reduce penalties for low-level offenses
Bipartisan plan would reclassify several minor offenses as civil infractions
State Rep. Triston Cole today helped the Michigan House approve a bipartisan package of bills to re-examine the penalties for low-level crimes in Michigan.
Cole, of Mancelona, said reclassifying certain misdemeanors as civil infractions would establish more proportional penalties that better fit the crimes in question.
"Our system of state laws is overly complicated and too easy for people to break unintentionally," Cole said. "It's time to get away from the of harsh, unfair penalties that leave people facing jail time and a criminal record for a mistake as simple as forgetting their wallet or waiting too long to go to the Secretary of State to renew their registration. Instead of long-term punitive action, we need to move toward actually changing behaviors."
Some of the low-level crimes that would be reclassified as civil infractions under House Bills 5551, 5684-99 and 5802-04 include:
Operating a vehicle without a valid registration or plate.
Failure to properly register a vehicle, transfer a vehicle title or obtain a Michigan license plate.
Using a dealer plate in an unauthorized manner.
Failing to display or properly attach a snowmobile registration.
Operating a snowmobile without a helmet or at a rate of speed greater than is "reasonable and proper."
Improperly crossing the road with an off-road vehicle.
Failing to present a boating safety certificate.
Failing to attach a name and address to a fishing tip-up, hunting blind, or tree stand.
These crimes are all currently misdemeanors punishable by time in jail and/or fines. If the bill package is enacted, they would become civil infractions punishable by fines of up to $150.
Additionally, the plan would reclassify the first offense of driving on a suspended license as a civil infraction, as long as the license was not suspended due to dangerous driving activity. It is currently a misdemeanor punishable by up to 93 days in jail and a $500 fine.
"Driving on a suspended license is the third most common reason people get sent to jail in Michigan," Cole said. "We're making sure people are still held accountable for breaking the law while also freeing up space in our jails and time for our courts to focus on more serious crimes. This will ultimately save taxpayer dollars."
The plan now advances to the Senate for further consideration.
###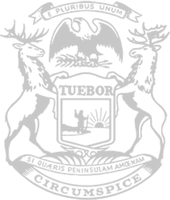 © 2009 - 2022 Michigan House Republicans. All Rights Reserved.
This site is protected by reCAPTCHA and the Google Privacy Policy and Terms of Service apply.