Rep. Cole: Governor's order to shut down Line 5 is not the answer
RELEASE
|
November 14, 2020
State Rep. Triston Cole, of Mancelona, today issued the following statement in response to Gov. Gretchen Whitmer's recent demand to shut down Line 5 by May 2021.
"I'm disappointed the governor is choosing to stand by environmental extremists and demand the shutdown of the Line 5 tunnel, which delivers crucial resources to Michigan families throughout the state. The shutdown of this project will without question be harmful to residents throughout the lower and upper peninsulas. The Governor forcing the increased stress of inevitable astronomically higher heating bills in this already stressful time is unthinkable.
"Michigan's natural resources, including the Great Lakes, are extremely valuable and deserve the utmost protection, and Enbridge has made sure the safety of them will be a top priority. Rather than shutting down Line 5 and leaving it to sit at the bottom of the lakes without any plan of action, Enbridge has a common-sense solution to construct a brand-new tunnel 100 feet beneath the Straits of Mackinac. The company is even footing the $500 million project in full, so Michigan's hardworking taxpayers won't have to spend a penny of their hard-earned money.
"The construction of this tunnel will also create hundreds of jobs, which will be a major boost to our economy.
"There is no reason to shut down this line when this solid plan is in place. I hope the governor will reconsider her atrocious order – the families in Michigan deserve much better."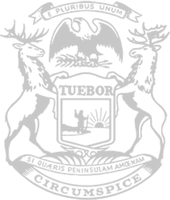 © 2009 - 2023 Michigan House Republicans. All Rights Reserved.
This site is protected by reCAPTCHA and the Google Privacy Policy and Terms of Service apply.