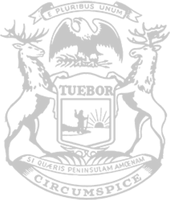 Rep. Clements supports plan to provide real relief to drivers at the gas pump
State Rep. TC Clements, of Temperance, today approved a plan suspending the state's tax on gasoline and diesel fuels to provide Michigan drivers with immediate financial relief amid skyrocketing gas prices. The Legislature also approved a resolution calling on the governor to support energy independence by ending her opposition to the Great Lakes tunnel project.
Gov. Whitmer indicated her support for legislation suspending the federal gas tax in a letter to Congress on Tuesday, but Clements said the Legislature's approach to the state's gas tax would provide more savings to more people.
"It's nonsensical for the governor to ask the federal government to remove the federal gas tax rather than taking it upon herself to simply remove the more costly state gas tax," Clements said. "Especially given that our state has $4 billion in surplus revenue at its disposal. This plan gives the governor the opportunity to put her money where her mouth is. Our government exists by the people and for the people. We are taking real action for the people – our neighbors."
The House bill approved today suspends the state's gas and diesel taxes, which are among the highest in the nation. The gas tax pause would remove Michigan's 27 cents per gallon fuel tax for the next six months, until the end of the fiscal year. Drivers stand to save approximately $750 million over that time, which is more than they would save from a pause in the smaller federal fuel tax. Giving drivers a break from both fuel taxes would amount to 45 cents per gallon savings. The Senate will vote on the bill next week, putting the plan on the governor's desk.
The governor has announced she will veto a $2.5 billion tax cut plan that Republicans sent to her desk in earlier in March, which included a reduction in the income tax, a $500 child tax credit and increased deductions for seniors.
"The governor says she stands behind working families, but that remains to be seen," Clements said. "Michigan residents need a leader who can actually deliver real solutions, not just recite phony rhetoric."
###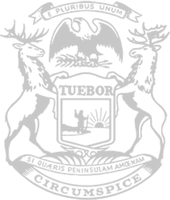 © 2009 - 2022 Michigan House Republicans. All Rights Reserved.
This site is protected by reCAPTCHA and the Google Privacy Policy and Terms of Service apply.