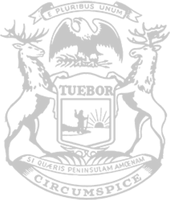 Rep. Clements: Governor's speech focused on big government, bloated bureaucracy
State Rep. TC Clements, of Temperance, issued the following statement in response to the governor's 2022 State of the State address:
"Once again, our governor has forgotten three little words – We The People. Her speech tonight only highlights her continued focus on big government and bloated bureaucracy. Time after time, she focuses on programs, not people. Government exists to support the lives of we the people, not the other way around. 
"Gov. Whitmer talks about safety in the community, yet she advocates for expunging criminal records. While she has thankfully not defunded our police, she has done something far worse – demoralized them. As a former law enforcement officer, I am disappointed in the governor's callous attitude toward public safety professionals. My friends and neighbors in Monroe County want to live in safe communities and support those who risk their lives to deliver that safety. 
"The governor talked very little about our students, but our education system can do better. Children have a right to be taught reading, writing and arithmetic, and parents want to be involved in what their children are taught. Teaching our young people that everyone is equal no matter our differences is important – subjects like critical race theory have no place in Michigan schools.
"We the people expect and demand equality for all and we will not waiver in our pursuits to preserve our inalienable rights."
###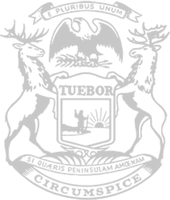 © 2009 - 2022 Michigan House Republicans. All Rights Reserved.
This site is protected by reCAPTCHA and the Google Privacy Policy and Terms of Service apply.