Rep. Cavitt issues statement on Court of Appeals decision to block increase in Michigan's minimum wage
In response to the Court of Appeals decision to block an increase to the state's minimum wage, Rep. Cam Cavitt (R-Cheboygan) issued the following statement:
"I am thrilled with the Michigan Court of Appeals decision to strike down the proposed increase in tipped minimum wage. This ruling is a victory for small businesses and their employees throughout the state.
"The proposed increase would have had a devastating impact on the restaurant and hospitality industry, which continues to struggle to stay afloat since the COVID-19 pandemic. The increase would have forced many small businesses to reduce hours, fire staff, or even close their doors permanently. This decision is a crucial step in protecting the livelihoods of hardworking Michiganders, and preserving the economic well-being of our state.
"It's a win for both employees and employers statewide, as it ensures tipped employees will continue to earn a fair wage, while also protecting small business owners from being forced to make difficult decisions such as job cuts just to stay afloat.
"I pledge to continue to fight for policies that promote economic growth and job creation for all Michiganders."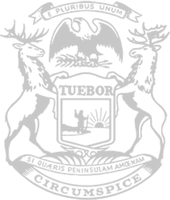 © 2009 - 2023 Michigan House Republicans. All Rights Reserved.
This site is protected by reCAPTCHA and the Google Privacy Policy and Terms of Service apply.