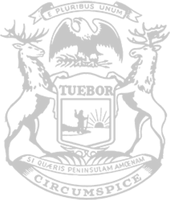 Rep. Cavitt following protocol after testing positive for COVID-19; Lansing Democrats break House rules, endangering the public
State Rep. Cam Cavitt, R-Cheboygan, issued the following statement after two COVID-positive Democrat legislators attended session today at the state Capitol in Lansing, breaking House rules set in place by Democrats in the majority:
"While tomorrow marks the end of my recommended quarantine, I stayed home today after recently testing positive for COVID-19. My wife is a nurse, so I know firsthand the dangers certain people face with COVID-19. I also know the correct protocols so I can respect those who are more vulnerable. I'm following the official House guidelines for those who test positive for COVID-19.
"Democrats in the majority, on the other hand, are blatantly ignoring these rules, and putting employees, staff, and guests in danger just to rush through yet another partisan vote. The House guidelines, set in place by Democrat Speaker Joe Tate, follow CDC guidance and instruct those who test positive for COVID-19 to remain at home for at least five days. Yet, two Democrat legislators who are currently COVID-positive are in the state Capitol today, sitting near students and mingling with both the public and fellow legislators.
"Republicans have been under constant belligerent fire from Lansing Democrats ever since the start of the pandemic for unjust reasons, such as holding session or allowing legislators to choose whether they wear a mask or not – even while perfectly healthy. Today's display is completely hypocritical and deliberately dangerous. Legislators should not put kids or the public in danger, and that's what Democrats are doing at this moment."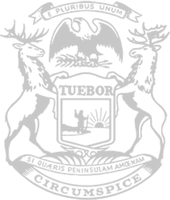 © 2009 - 2023 Michigan House Republicans. All Rights Reserved.
This site is protected by reCAPTCHA and the Google Privacy Policy and Terms of Service apply.