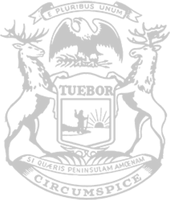 Rep. Cavitt: DNR's hypocrisy on full display with potential removal of Cornwall Creek Flooding Dam
State Rep. Cam Cavitt today led a group of legislators in urging Director Shannon Lott of the state Department of Natural Resources (DNR) to listen to locals and conduct basic studies on the ramifications of removing the Cornwall Creek Flooding Dam.
The Cornwall Dam is currently slated to be removed after the DNR deemed the cost to repair the Northern Michigan attraction is greater than its value. This comes after the state department of Environment, Great Lakes and Energy (EGLE) classified the dam as being in "poor condition."
The letter points to MCLs 324.30101 and 324.30106 in Michigan law, where the DNR may be violating the Natural Resources and Environmental Protection Act in its pursuit to remove the dam:
"Absent a permit, Michigan's Inland Lakes and Streams Act, MCL 324.30101 et seq., prohibits the diminishment of an inland lake which, by definition, includes an impoundment such as the Cornwall Flooding."
Cavitt also urges Director Lott to conduct both an official mussel study and a comprehensive wetland study at the Cornwall Dam to ensure public safety and protect environmental health:
"Removing the Cornwall Dam has the potential to cause significant damage to that established ecosystem including, but not limited to, the potential displacement of mussel populations and impacts on wetland habitats.
"Mussels are a critical component of the aquatic ecosystem, providing numerous benefits such as filtering water and providing food for fish and other aquatic animals.
"Wetlands are critical ecosystems that provide numerous benefits, including flood control, water filtration, and habitat for a wide variety of plants and animals.
"The studies called for above are not intended to be exclusive of other considerations and data essential to informed decision making. Among those other considerations are the public health, safety, and welfare benefits provided by the Cornwall Flooding for fire control.
"Like you and your department, we are also charged with responsible environmental stewardship on a statewide basis. In light of this shared responsibility, we anticipate your cooperation in developing a plan addressing the issues presented by the Cornwall Dam that is both scientifically supported and compliant with Michigan law."
The removal of the highly visited and locally beloved dam, which offers nearly all outdoor recreation opportunities, is extremely unpopular among Northern Michiganders, according to Reps. Cavitt, of Cheboygan, and Ken Borton, of Gaylord, who issued a statement in opposition last month.
The full letter, co-signed by 16 legislators from both chambers, is below: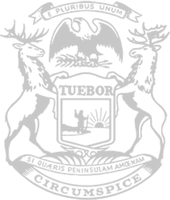 © 2009 - 2023 Michigan House Republicans. All Rights Reserved.
This site is protected by reCAPTCHA and the Google Privacy Policy and Terms of Service apply.