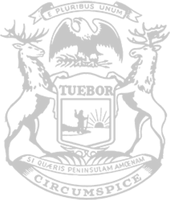 Rep. Carra's overview of the first day of legislative session
Wednesday, January 11, was the beginning of the 102nd State Legislature for the state of Michigan and was highlighted by a variety of typical political games that have continued to leave the common man in the dust. As you may know, the Michigan Freedom Caucus, which I chair, recently issued a press release stating that the Freedom Caucus leadership team was calling for "no" votes on the passage of the House Rules. The House Rules are the guidelines for how the House of Representatives is to be run and grants powers to the Speaker of the House on how to conduct business. We, as a legislative body, were expected to vote "yes" with little to no time for review.
Typically for a legislative session, member offices receive an agenda that details what we will be voting on, allowing legislators enough time to read through the legislation and express any concerns.
Here's a timeline of events from January 11, 2023.
I arrived in Lansing at 8:25 am, having heard zero specifics from leadership of either chamber regarding what would or would not be proposed in the House Rules. Given that the proposed rules are historically bad as they hand over too much power to the Speaker of the House, I sought to make the following motion:
"All House Members shall be recognized as serving at the pleasure of their respectful districts, not at the pleasure of the Speaker of the House. The Speaker, or a designee thereof, shall not take adverse or discriminatory action against a House member, including but not limited to the hiring and firing of a member's legislative staff, their office allotment, and parking privileges."
I notified Clerk Brown at 9:20 am with a signed physical copy that I planned to make the above motion.
We did not receive a copy of the proposed House Rules until 9:42 am, 22 minutes later and the same day of voting, meaning legislators were not properly prepared to vote and most simply did what they were told.
From 10 am until after 11 am, the Republican members caucused, leaving very little time before session to work on any changes with session starting at noon.
Around 1 pm on the House floor, I was providing a revised copy to the clerks and preparing to make the motion. As I made my way toward a podium to make the motion, Representative Schriver stood up to make a separate motion to delay the vote, which was made in order prior to my motion. Yet, he was not recognized by Clerk Brown or Speaker Tate. Refusing to even recognize a member is a tactic historically used by leadership on both sides of the aisle stifling legislative authority of members who are not in leadership.
I, and many others, were scolded for voting against Representative Joe Tate to become Speaker. In turn, we received inferior, unfair committee assignments due to our votes.
Since 2007, there have only been ten votes against a new Speaker and eight of those votes came yesterday. I swore an oath to defend the Constitution and I cannot, in good conscience, vote for a corporate elite Democrat with an unconstitutional voting record.
Although yesterday was a minor setback, it serves as another example of how the establishment operates and how the clerks allow leadership to run over members who don't conform to their "go along to get along" style of government. I applaud the Republicans who took a stand with me against this heinous process, and I will continue to fight for the principles our Founding Fathers intended us to have.
Sincerely,
Steve Carra, State Representative
District 36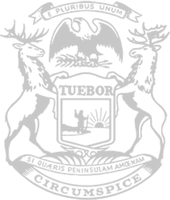 © 2009 - 2023 Michigan House Republicans. All Rights Reserved.
This site is protected by reCAPTCHA and the Google Privacy Policy and Terms of Service apply.