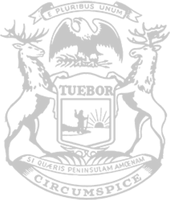 Rep. Carra votes to repeal unconstitutional law used by Gov. Whitmer
State Rep. Steve Carra today voted to repeal an unconstitutional state law exploited by Gov. Gretchen Whitmer to lock down the state of Michigan and restrict people's liberties during the coronavirus pandemic.
"The governor used COVID-19 as an excuse to assume unilateral and unaccountable emergency authority," said Carra, of Three Rivers. "The Supreme Court rightly determined that she was operating unconstitutionally from the start.  Through Unlock Michigan, I'm happy to see the people and their representatives have removed this unconstitutional law from the books — permanently."
Whitmer argued the Emergency Powers of Governor Act of 1945 (EPGA) gave her broad authority to issue orders during an emergency without approval from the Legislature or any time limit. The Michigan Supreme Court ruled the EPGA unconstitutional in October 2020 because the statute did not comply with the separation of legislative and executive powers as required in the Michigan Constitution.
Throughout the summer and fall of 2020, the Unlock Michigan petition to repeal the EPGA collected over 460,000 valid signatures from Michigan voters. Review of the petition was not completed by Secretary of State Jocelyn Benson for six months, and then Democratic members of the Board of State Canvassers refused to certify the initiative. The state Supreme Court ruled twice that the board was obligated to approve the petition, and the canvassers finally voted unanimously for certification last week.
The Senate previously approved the initiative on July 15, and the House vote today earned bipartisan support. The EPGA repeal will take effect without approval from the governor.
"While we have achieved an important milestone on the path to constitutional governance, more work remains to be done," Carra said. "The Supreme Court's ruling didn't stop Gov. Whitmer from finding another source of authority for her unilateral orders, and we must prevent such abuses of authority from ever happening again."
After the October court decision, Whitmer's health department director continued issuing restrictions, citing the Public Health Code.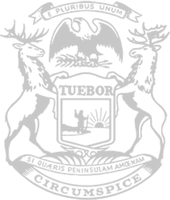 © 2009 - 2023 Michigan House Republicans. All Rights Reserved.
This site is protected by reCAPTCHA and the Google Privacy Policy and Terms of Service apply.