Rep. Carra: Vote Explanations 4/14/2023
Tuesday, April 11, 2023
I voted NO on HB 4157 (Rep. Coleman) would provide for an excused absence for students in public school for the purposes of playing "Taps" at a military honors funeral for a deceased veteran.. EXPLANATION: Schools can already count this as an excused absence and I don't believe children should be missing any more school than they have to as we attempt to rebuild our math and literacy scores.
PASSED: 103-5
Thursday, April 13, 2023
I voted YES on HB 4064 (Rep. B. Carter) would encourage the Michigan Department of Education to create a curriculum for cursive penmanship and encourage school districts to incorporate the curriculum into their instruction. EXPLANATION: School districts should have the choice to teach cursive and cursive is a beneficial tool to helping children develop their reading, writing, and cognitive abilities.
PASSED: 103-4
I voted NO on HB 4146 (Rep. Breen) would amend multiple sections of this state's firearms laws to complement the Extreme Risk Protection Order Act.
PASSED: 56-51
I voted NO on HB 4147 (Rep. Brixie) would amend the Revised Judicature Act, which governs service of process in civil court actions. The bill would make three main changes for service of process for ERPO orders.
PASSED: 56-51
I voted NO on HB 4148 (Rep. Young) would amend the Code of Criminal Procedure, specifically the criminal sentencing guidelines, to add new penalties for violations of the Extreme Risk Protection Order Act.
PASSED: 56-51
I voted NO on SB 83 (Sen. McMorrow) would create the Extreme Risk Protection Order Act. EXPLANATION: This act would provide a method by which a court can order the seizure of a person's firearms, even though the person committed no crime, and even though the person was not given notice or an opportunity to defend the accusations against them, violating their right to due process.
PASSED: 56-51
EXPLANATION FOR HB(s) 4146-4148 & SB 83: This policy, like other government actions, has negative side effects. Despite what many of my Democrat colleagues claim, these bills present both Second Amendment and Due Process issues. We live in a very divisive time, and these red flag laws will be abused, whether for political or personal purposes.

I voted NO on HR 72 (Rep. Price) A resolution to condemn the April 7, 2023 court order in the case Alliance for Hippocratic Medicine v. FDA and to denounce any and all efforts to limit access to abortion in Michigan and throughout the country. EXPLANATION: Mifepristone is an extremely contentious drug. Leftists tout this abortifacient as a drug that is safe when this is not the case for the mother and clearly not for the preborn. Not only does taking this drug end a human life but it can result in serious side effects for the woman taking it, such as blood clots in the uterus. Claiming that the drug is safe because the FDA approved it is reprehensible considering the FDA granted emergency access to an experimental vaccine that's killing young adults at an alarming rate. I will continue to stand up in Lansing for our children, both born and preborn.
PASSED: 56-51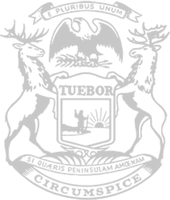 © 2009 - 2023 Michigan House Republicans. All Rights Reserved.
This site is protected by reCAPTCHA and the Google Privacy Policy and Terms of Service apply.