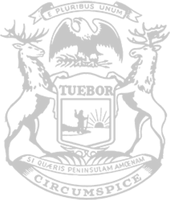 Rep. Carra: Vote Explanation
VOTES THIS WEEK:
Wednesday, March 24, 2021
I voted NO on HB 4050 (Rep. Cherry) Allows the DNR to exempt certain specific location information of game species when responding to a FOIA request. EXPLANATION: DNR should not be exempt from providing information to the public when it is requested through FOIA. A 12-month delay on releasing this information to protect a herd from an unfair hunting advantage would be more reasonable than indefinite exemption. 
PASSED 101-6
I voted NO on HB 4123 (Rep. Griffin) Clarifies in statute that municipal wastewater and drinking water projects utilizing energy performance contracting are eligible for financing under Michigan's state revolving loan fund (SRF) programs. EXPLANATION: By allowing local municipalities further access to this money, it is opening the door for them to take advantage of artificially low interest rates falsely incentivizing the number of projects to be bonded. This would place an undue burden on taxpayers with costs that otherwise wouldn't be there.
PASSED 104-3
I voted NO on HB 4363 (Rep. Howell) Extends the time period prior to the Natural Resources Commission being able to act on a proposed land sale, acquisition, or disposal in order to provide the public more time to weigh in on a proposal. EXPLANATION: Extending the time for the Commission to act from 180 days to 210 days is not necessary. The process currently in place allows plenty of time without drawing out more government work.
PASSED 104-3
I voted NO on HB 4346 (Rep. Cambensy) Changes the monthly price cap on prescription insulin to $50 for each 30-day supply of prescription insulin. EXPLANATION: While this bill has good intentions, government should not be mandating what private companies can charge for their products. Capping prices would likely lead to higher premiums for other plan enrollees.
PASSED 91-16
I voted YES on HB 4356 (Rep. Meerman) Allows individuals to utilize a telemedicine service to have their contact prescription renewed if their prescription has not changed since their last eye examination. EXPLANATION: Allowing people to have their unchanged contact prescriptions renewed through telemedicine offers patients a convenient way of getting their prescriptions without having to go into the office if they so choose.
PASSED 56-51
I voted YES on HB 4359 (Rep. Whiteford) Expands the scope of practice for certified registered nurse anesthetists (CRNA) to allow them to practice to the full extent their training allows without supervision by a physician. EXPLANATION: CRNAs go through vigorous training and education and. Forcing CRNAs to be watched over by a doctor reduces the flexibility for hospitals and clinics, particularly in rural areas. This bill does not mandate that they can't be watched over by a doctor, and poor service will be a bad reflection on a hospital or clinic if the standard of care is insufficient.
PASSED 82-25
I voted NO on HB 4351 & 4352 (Rep. Whitsett & Allor) Allows pharmacists to provide the current selling price of a comparative generic or name brand drug to an individual purchasing a drug. Additionally, the bill prohibits a pharmacist from entering into a contract that would restrict them from disclosing the current selling price of a comparable generic of a name brand drug. Also, prohibits an insurer from requiring a patient to pay a higher co-pay than the cost of the dispensed drug and bans a PBM or insurer from prohibiting a pharmacy from disclosing the current selling price of a drug. EXPLANATION: Additional layers of government regulation, red-tape, and mandates don't lower the overall cost of prescription drugs. Although the intent here is admirable, it is yet another government solution to a government made problem.
PASSED 106-1, 106-1
I voted NO on HB 4347 (Rep. Witwer) Mandates reporting requirements for drug manufacturers. EXPLANATION: Adding another government regulation further complicates the process of doing business. Reducing regulations and government intervention should be the focus of the Legislature.
PASSED 100-7
I voted NO on HB 4353 (Rep. Kahle) Requires an insurer to count all drug rebates received for a drug toward the insured's maximum out-of-pocket costs or plan deductible. EXPLANATION: Government should not be mandating how private businesses give out or count rebates for their customers.
PASSED 98-9
I voted NO on HB 4345 (Rep. Beeler) Requires insurers providing prescription drug benefits to count out-of-network prescriptions purchased by insured individuals toward any out-of-pocket maximum or cost sharing requirements if the cost of the prescription drug is less than the average cost of the drug in network pharmacies. EXPLANATION: Expanding government control and dictates of the private sector is not the proper role of government.
PASSED 100-7
I voted NO on HB 4350 (Rep. Young) Clarifies which prescription drug rebates would be considered "kickbacks" to ensure patients are able to receive the most cost-effective prescription drug. EXPLANATION: Government should not be picking winners and losers. If changes are necessary, then they should be made across the board and not for only certain rebates.
PASSED 101-6
I voted NO on HB 4348 (Rep. Calley) Creates a regulatory framework to license Pharmacy Benefit Managers (PBMs). HB 4348 requires mandatory quarterly reports from all PBMs wishing to operate in Michigan and provides the Legislature with an annual report, bans spread pricing, creates uniformity in pharmacy reimbursements, institutes fair auditing processes for pharmacies, restricts retroactive fees, and prohibits steering. EXPLANATION: Further licensing and regulation is the wrong approach. There is all sorts of corruption in the healthcare industry. Although this may lower the costs in the short run, it further expands government control in healthcare.
PASSED 97-10
I voted NO on HB 4357 (Rep. Roth) Prohibits a drug manufacturer from giving gifts to a prescriber that have a cumulative value of $63 or more in a given month. EXPLANATION: While this practice may be unethical and should reflect poorly on those who partake in it, these are private employees, government should not be stepping into the private marketplace.
PASSED 102-5
I voted NO on HB 4358 (Rep. Hammoud) Prohibits an insurer from removing a prescription drug from its prescription drug list within a plan year. EXPLANATION: If there is no language built into the contract restricting an insurer from removing a drug during a plan year, then it is on the consumer to either negotiate the contract or seek a new insurer with that provision included.
PASSED 99-8
I voted NO on HB 4354 (Rep. Rendon) Amends the Michigan Insurance Code of 1956 (MCL.500.100 to 500.8302), adding a new section creating a parity provision for IV and orally administered chemotherapy treatments. EXPLANATION: Setting prices for private industry products is not the role of state government. The free market and consumer demand should be what prices are dependent upon.
PASSED 91-15
I voted NO on HB 4349 (Rep. Berman) Requires hospitals to post a digital copy of their charge description master on their website for viewing by the public. Additionally, it requires hospitals to update any changes made to the charge master annually. EXPLANATION: The federal government already requires that hospitals post similar information, and no further requirements are necessary.
PASSED 104-3
I voted YES on HB 4355 (Rep. Bollin) Allows health care professionals licensed in states other than Michigan to provide telehealth services in Michigan. EXPLANATION: Increasing access to care for people to have more choices is the right thing to do. Removing regulations between a patient and their chosen health care provider will make it easier for people to receive the care they need.
PASSED 56-51
I voted YES on HB 4014 (Rep. Slagh) Modifies the procedure for determining speed limits. EXPLANATION: Allowing greater local autonomy and flexibility when determining speed limits will bring speed limits more in line with the interest of the community.
PASSED 94-13
I voted NO on HB 4211 & 4212 (Rep. Mueller & LaGrand) Increases the penalties for disarming a law enforcement officer of a firearm if accomplished by force or violence and amends sentencing guidelines. EXPLANATION: Disarming a police officer is already a crime with attached penalties. There is no need to increase the criminal level of the crime or increase the penalties.
PASSED 100-7, 100-7
I voted YES on HB 4429 (Rep. LaFave) Designates a portion of highways US-2 and US-41 in Delta County as "Darryl M. Rantanen Memorial Highway." EXPLANATION: Trooper Darryl M. Rantanen was in pursuit of a stolen vehicle when his vehicle was forced off the road and struck a tree. Trooper Rantanen was killed in the line of duty on May 27, 1974. Remembering and memorializing him is a just and noble cause.
PASSED 106-1
Thursday, March 25, 2021
I voted YES on HB 4117 & 4026 (Rep. Johnson & Eisen) Amends the "Michigan Vehicle Code" by creating an option to request a two-year vehicle registration and an option to purchase a two-year recreational passport for those who obtain a two-year vehicle registration. EXPLANATION: Giving drivers more options will reduce inconvenience and wait times at local Secretary of State offices. This option gives drivers the freedom to choose a one- or two-year vehicle registration and recreational passport.
PASSED 106-0, 106-0
I voted NO on SB 46 (Sen. Nesbitt) Amends the General Property Tax Act to exempt eligible broadband equipment from taxation if that equipment is built in an area lacking broadband service. EXPLANATION: The Legislature should not be carving out special tax breaks for certain businesses or industries. Government should not be picking winners and losers in the private sector.
PASSED 57-49
I voted YES on HB 4243 & 4245 (Rep. Alexander & LaGrand) Amends the Public Health Code to revise penalties for manufacturing, delivering, or possessing with intent to deliver a schedule 1 or 2 controlled substance. Also amends sentencing guidelines and probation for certain offenses. EXPLANATION: Reducing penalties for a victimless crime makes sense, even if it is deemed a poor lifestyle.
PASSED 103-3, 104-2
I voted NO on HB 4244 (Rep. Anthony) Amends the sentencing guidelines to reflect changes made by HB 4243 and to reclassify several manufacturing, delivering, or possessing with intent to deliver a schedule 1 or 2 controlled substance offenses for purposes of scoring the guidelines. EXPLANATION: Expanding penalties for a victimless crime is not the answer. Greater opportunities for gainful employment for able-bodied individuals would far better regulate drug abuse.
PASSED 102-4
I voted YES on HB 4035 (Rep. VanSingel) Requires the DNR to pay their share of lake level assessments on state-owned lands when invoiced without requiring local governments to file a lawsuit for reimbursement. EXPLANATION: Money is already allocated to DNR for this purpose. DNR should be using the money allocated as it was intended without forcing local drain commissions to sue the state just to get the money they were due in the first place.
PASSED 106-0
I voted YES on HB 4022 (Rep. Berman) Requires the Department of Technology, Management and Budget (DTMB) to list salary and benefit information of state employees on the internet. EXPLANATION: State department and employee transparency and accountability is appropriate. This will also help reduce the likelihood a state employee is given an unfair or excessive salary.
PASSED 79-27
I voted YES on HB 4376 & 4377 (Rep. Schroeder & Anthony) Amends the State License Fee Act by waiving the initial licensing fee for dependents of active duty or veterans of the Armed Forces and amends the Skilled Trades Regulation Act by creating licensing reciprocity for active duty, veterans, & dependents of the armed forces. EXPLANATION: As military families have to move around due to different deployments, allowing family members who are already licensed in one state to waive initial licensure fees when they move to Michigan will reduce the burden of making them move.
PASSED 106-0, 106-0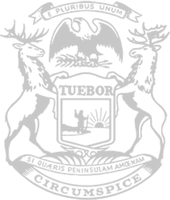 © 2009 - 2022 Michigan House Republicans. All Rights Reserved.
This site is protected by reCAPTCHA and the Google Privacy Policy and Terms of Service apply.