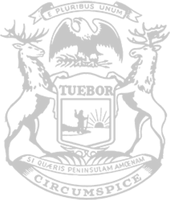 Rep. Carra: Vote Explanation
VOTES THIS WEEK:
Thursday, February 4, 2021
I voted NO on HB 4019 (Rep. Albert) Disperses federal COVID funding for vaccine distribution, testing, food assistance, and other areas. EXPLANATION: The allocation of funding for contact tracing and surveillance without a warrant is intrusive and inappropriate governance.
PASSED 59-50
I voted YES on HB 4047 (Rep. Beson) Disperses state tax dollars for the Unemployment Insurance Trust Fund, business grants, and property and unemployment tax reimbursements. EXPLANATION: Businesses were forced to close by the governor and her administration. Therefore, the government should help provide relief for our small business owners and workers to make up for the hardship imposed on them by our governor and unelected bureaucrats.
PASSED 60-49
I voted NO on HB 4048 (Rep. Paquette) Provides school funding for summer programs, district grants, reopening incentives, and benchmark assessments. EXPLANATION: Schools are drowning in cash and don't need billions of dollars in additional funding. Taking billions of dollars in federal funding for education and offsetting it with far less in state funding would be a common-sense solution. Appropriating $1.8 billion in federal funds and $1.2 billion less in state funds would free up tax dollars for the state moving forward and would be a far more fiscally responsible decision for our state, but there is no indication of anything like this happening.
PASSED 58-51
I voted NO on HB 4049 (Rep. Hornberger) Modifies who has the authority to close certain schools to in-person instruction and prohibit certain sporting events in emergency orders issued in response to an epidemic. EXPLANATION: Too much power is given to local health officials. The criteria for shutting down in-person education and sports is too weak and doesn't contain a limitation on how long the local health official can shut down schools and sports if the criteria are met.
PASSED 57-52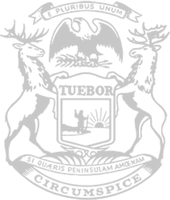 © 2009 - 2021 Michigan House Republicans. All Rights Reserved.
This site is protected by reCAPTCHA and the Google Privacy Policy and Terms of Service apply.